FAA Approves First Flying Car Known As 'Model A' 
This week, the company Alef Aeronautics announced that their "Model A" flying car was granted legal permission from the Federal Aviation Administration (FAA) to test run the vehicle on both the road and the sky. The vehicle will need to run through testing before it can be made available and released to the public.
Alef Aeronautics is the first company to gain the Special Airworthiness Certification from the FAA, the company said in a news release. This specific certification is also given to limit the locations and purpose for the vehicle and where it's allowed to fly. 
Before the vehicle can take flight, it also needs to meet the safety standards of the National Highway and Traffic Safety Administration. Alef CEO Jim Dukhovny stated that the company is "hopeful" that the "certification will be our next step."
"The historical significance of this cannot be overstated. While there have been pioneers like Terrafugia, Paul Moller, and Henry Ford, this is the first time a vehicle, in the traditional sense (parks and drives like a car, functions like a car, looks like a car), has received permission to fly,"  Dukhovny said to USA TODAY. 
"It's also important that Alef is the first electric car which received permission to fly. And, last but not least, the ability for vertical takeoff is central to most people's conception of a 'flying car.'"
During the "Model A's" development and testing, Alef is required to report any issues, malfunctions, and/or defects to the US government agency under the Code of Federal Regulation. 
Model A is also available for preorder, it will be able to hold up to two occupants, will sell for around $300,000, and is 100% electric. In the release, the company also stated the vehicle will be drivable on public roads and has vertical takeoff and landing capabilities. 
"The car will be a Low Speed Vehicle, meaning it won't go faster than about 25 miles per hour on a paved surface. If a driver needs a faster route, they will be able to use the vehicle's flight capabilities," according to Alef.
Presales opened up on Friday. Interested customers were able to pay a $150 deposit to get on a waiting list, or $1,500 for a priority spot on the waiting list's queue. 
The company has been test driving and flying the car's prototype since 2019. The version that customers could receive has a driving range of 200 miles and a flight range of 110 miles. 
"We're excited to receive this certification from the FAA. It allows us to move closer to bringing people an environmentally friendly and faster commute, saving individuals and companies hours each week. This is a one small step for planes, one giant step for cars," said Alef CEO Jim Dukhovny.
The company has stated that they plan to start delivering the vehicles to customers by late 2025.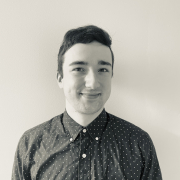 Eric Mastrota is a Contributing Editor at The National Digest based in New York. A graduate of SUNY New Paltz, he reports on world news, culture, and lifestyle. You can reach him at eric.mastrota@thenationaldigest.com.
https://media.thenationaldigest.com/wp-content/uploads/2023/07/06145703/car-400x400-1.gif
400
400
Eric Mastrota
https://media.thenationaldigest.com/wp-content/uploads/2019/12/23173823/The-National-Digest-785x60-1.png
Eric Mastrota
2023-07-06 14:42:48
2023-07-06 14:58:01
FAA Approves First Flying Car Known As 'Model A'