Airlines Set To Cancel Thousands Of Flights Due To Staffing Shortage
Unless you happen to have a Boeing in your backyard and a pilot's license in your pocket, you may be in trouble of missing out on a flight to your next vacation destination. Across the country, airlines are cutting thousands of flights ahead of the summer travel season due to pilot shortages.
No airline has suffered more than Southwest, which has cut around 20,000 flights from June to Labor Day. It's also pushed up its yearly hiring goal by 2,000 to 10,000. Meanwhile, Delta Airlines stated it was cancelling 100 daily flights from July 1 to Aug. 7 in the U.S. and Latin America, with 517 total flights canceled in June and 700 cut over Memorial Day weekend.
Similarly, American Airlines is also affected, with CEO Robert Isom confirming the airline had to ground 100 regional flights due to the shortage. "There is a supply and demand imbalance right now, and it really is within the regional carrier ranks," Isom stated at an investor's conference.
"We have probably a hundred aircraft — almost a hundred aircraft that aren't, aren't productive right now, that aren't flying."
Ironically, "reliability" was Isom's biggest priority when he took the helm of American back on March 31. "People really need to feel like they have control of their itineraries and we give them control by making sure they get to where they want to go on time," he said at the time. "I just can't be any more blunt about it than that."
The shortage has become so prevalent that some airlines are cutting down on the number of requirements potential pilots have to go through in order to fly. Delta previously announced in January it would end its requirement for pilots to have four-year degrees, while Republic Airways asked the Federal Aviation Administration (FAA) to hire pilots from its LIFT academy when they reach 750 flight hours instead of the required 1,500.
"Republic is not proposing overturning the 1500-hour rule or weakening safety; to the contrary, we are proposing a more intensive, mission-specific training pathway similar to what is permitted for military pilots under current law," Republic CEO Bryan Bedford told Business Insider.
Reports also suggested that Senator Lindsey Graham (R-SC.) could propose a legislation that would raise the retirement age for commercial airline pilots from 65 to 67, a fix that could help to maintain the current workforce number over the short-term, however low it may be.
It's not just U.S. airlines that are suffering, either. Germany's flag carrier, Lufthansa — the second-largest airliner in Europe — and its subsidiary Eurowings announced they were scrapping 1,000 flights in July, while airlines like Irish's Ryanair, Switzerland's easyJet, and Spain's Volotea are seeing strikes.
It's certainly a problem that doesn't have an easy and quick solution, and one that might not be ending anytime soon. Back in March, Republic CFO Joseph Allman forecasted the shortage reaching its worst in the second and third quarters of 2023, expecting the industry to be short 8,000 pilots next year.
Unfortunately for travelers, turning to road trips instead of dealing with flight uncertainty may not be a slam dunk either after the national gas price rose above $5 on Thursday. In California, drivers are facing prices up to an agonizing $6.40 per gallon.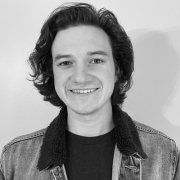 Andrew Rhoades is a Contributing Reporter at The National Digest based in New York. A Saint Joseph's University graduate, Rhoades' reporting includes sports, U.S., and entertainment. You can reach him at andrew.rhoades@thenationaldigest.com.
https://media.thenationaldigest.com/wp-content/uploads/2022/06/14143925/Flights-Cancelled-400x400-1-1.jpg
400
400
Andrew Rhoades
https://media.thenationaldigest.com/wp-content/uploads/2019/12/23173823/The-National-Digest-785x60-1.png
Andrew Rhoades
2022-06-11 09:00:45
2022-07-12 15:27:26
Airlines Set To Cancel Thousands Of Flights Due To Staffing Shortage