GLAAD Report Shows Social Media Giants Aren't Doing Enough To Protect LGBTQ Users
When it comes to protecting groups that are vulnerable to slurs and harassment, a new report shows major social media platforms are falling short.
According to advocate group GLAAD's Social Media Safety Index (SMSI), which assesses and provides recommendations for the five major platforms (TikTok, Twitter, Instagram, Facebook, and Twitter), all platforms scored below 50% out of a possible 100%.
The SMSI grades platforms on 12 LGBTQ-specific factors, which include gender pronouns on user profiles, third-party advertisers, content moderator training, actions to restrict harmful content, and stopping the removal of or demonetizing legitimate LGBTQ content.
Coming in the highest was Instagram (48%), while TikTok came in last with 43%. Twitter scored the most zeros across the 12 categories with five. How LGBTQ members are received on social media plays a big role in the real world, GLAAD president and CEO Sarah Kate Ellis explained.
"This type of rhetoric and "content" that dehumanizes LGBTQ people has real-world impact. These malicious and false narratives, relentlessly perpetuated by right-wing media and politicians, continue to negatively impact public understanding of LGBTQ people — driving hatred, and violence, against our community," Ellis said in a letter.
Ellis noted that the strategy of using misunderstanding and hate to help support legislation by politicians, which have proposed 325 anti-LGBTQ bills since the start of 2022, is something "we've seen across history."
The SMSI grades line up with how users feel. A survey by GLAAD found that 84% of LGBTQ adults agree there aren't enough protections on social media to prevent discrimination, harassment, or disinformation, while 40% of LGBTQ adults and 49% of transgender and nonbinary people don't feel safe on social media.
The five platforms did excel in certain areas. Meta (the parent company of Facebook and Instagram) was just one of two that disclosed information on the training of content moderators while having a clear policy on prohibiting LGBTQ-offensive advertising.
GLAAD also highlighted TikTok and Twitter's feature of preventing users from misgendering or deadnaming nonbinary and transgender people and recommended all platforms follow that innovative lead.
"This recommendation remains an especially high priority in our current landscape where anti-trans rhetoric and attacks are so prevalent, vicious, and harmful," GLAAD's senior director of social media safety, Jenni Olson, said.
However, those positives were overshadowed by a sea of negatives that ultimately resulted in failing grades. Most were docked for their policies' limitations and enforcement, while GLAAD explained TikTok was lacking "adequate transparency" in several areas.
"The company currently does not disclose options for users to control the company's collection of information related to their sexual orientation and gender identity," the report said, recommending it should give users control over their own data and diversify their workforce.
"Notably, TikTok was the only company that did not disclose any information on steps it takes to diversify its workforce."
Ellis called the companies' performances "unacceptable." "At this point, after their years of empty apologies and hollow promises, we must also confront the knowledge that social media platforms and companies are prioritizing profit over LGBTQ safety and lives."
The safety of social media is particularly important when considering the vulnerable states of young LGBTQ users. According to The Trevor Project, 45% of LGBTQ youth seriously considered committing suicide in the last year, while 73% reported experiencing symptoms of anxiety.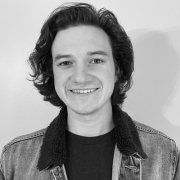 Andrew Rhoades is a Contributing Reporter at The National Digest based in New York. A Saint Joseph's University graduate, Rhoades' reporting includes sports, U.S., and entertainment. You can reach him at andrew.rhoades@thenationaldigest.com.
https://media.thenationaldigest.com/wp-content/uploads/2022/07/14151911/mobile-400x400-1.jpg
400
400
Andrew Rhoades
https://media.thenationaldigest.com/wp-content/uploads/2019/12/23173823/The-National-Digest-785x60-1.png
Andrew Rhoades
2022-07-15 10:00:39
2022-07-14 15:21:00
GLAAD Report Shows Social Media Giants Aren't Doing Enough To Protect LGBTQ Users