Google To Replace Passwords With Passkeys In New Update 
On Tuesday, Google announced an update to the way they plan to enforce cybersecurity: by replacing passwords with passkeys instead. According to Gizmodo Magazine, Google claimed it's planning to "make passwords a rarity, and eventually obsolete." 
Passkeys have been around for a little while now. A passkey is defined as any sort of short form method of unlocking your devices or accounts, for example, using your fingerprint or pin code to unlock your phone. 
The biggest advantage of these types of cybersecurity systems is that hackers will need your entire device, not just your password, to gain access to your accounts; as most passkeys only work on the single device they're implemented on. 
According to Google, passkeys are 40% faster than passwords as well, and are popular among consumers due to the fact that they don't need to memorize long randomized passwords full of various letters, numbers, and symbols.
According to Gizmodo, technology experts have been predicting for the past decade that the use of passwords for cybersecurity would likely become obsolete, however, every year that sentiment has been proven wrong, especially with the rise of new streaming services and social media platforms in the past five years alone. 
Google, however, is the platform that has the best chance at being the catalyst for this transition. As one of the biggest tech companies in the world, Google has the potential to set a new precedent when it comes to how the average person protects their presence online. 
Google has stated that when a user logs into their account, a new prompt will appear asking if the user wants to create and use passkeys, allowing them to "skip passwords when possible" if you go into the settings of your Google account, and use other features. 
With these new changes, it's still not likely that passwords will go away anytime soon. 
"The tech industry has a lot of work to tackle before you can forget all your passwords, but that impossible dream is now a massive step closer to reality," wrote Thomas Germain.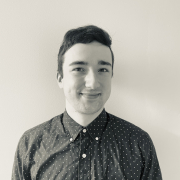 Eric Mastrota is a Contributing Editor at The National Digest based in New York. A graduate of SUNY New Paltz, he reports on world news, culture, and lifestyle. You can reach him at eric.mastrota@thenationaldigest.com.
https://media.thenationaldigest.com/wp-content/uploads/2023/10/12121202/google-400x400-1.gif
400
400
Eric Mastrota
https://media.thenationaldigest.com/wp-content/uploads/2019/12/23173823/The-National-Digest-785x60-1.png
Eric Mastrota
2023-10-13 09:00:47
2023-10-13 09:27:58
Google To Replace Passwords With Passkeys In New Update