Software Program Powered by Artificial Intelligence May Revolutionize Treatment of Aneurysms
A medical software program powered by artificial intelligence called PreSize can potentially revolutionize the treatment of brain aneurysms. Scientists found that PreSize outperformed experienced neurosurgeons at predicting where to place a treatment stent in a patient's brain.
Weakness in an artery wall typically causes aneurysms, which, if discovered before rupturing, can be medically monitored or surgically closed with a tiny metal clip. Brain aneurysms are more common in people over the age of 40 but can occur at any age.
Alternatively, a flexible mesh tube of metal called a stent can be implanted inside the artery via catheter insertion guided by X-ray imaging. These stents typically utilize shape memory alloys, which spring open upon being unsheathed.
Researchers analyzed data from previous brain aneurysm operations, during which a "multitude" of different stents were used, to better understand the devices' behavior under different conditions.
Dr Katerina Spranger, founder and chief executive of the company that developed the software, Oxford Heartbeat, told the UK's PA news agency that the placement of the device is critical during treatment.
"It's extremely important to get the device correct, in terms of the correct size and also correct implantation. Currently, the way they do it, there is a lot of guesswork involved."
According to Dr. Spranger, there is a high risk of complications from these complex devices, the most common of which are blood clots, which can lead to strokes.
"If the device is, for example, undersized, it can detach from the blood vessels and start traveling around the circulatory system of the body, which is huge complication. Or if it's oversized, it can almost rupture the vessel."
PreSize provides doctors with a reconstructed image of a patient's brain and a catalog of digital device replicas that mimic the behavior of various stents.
"This is another key to the complexity of the problem because all those devices are very different. Each manufacturer has their own proprietary technology. In the virtual environment, the algorithms put the two together – the complex anatomy of the patient and mechanics of the device. It can predict what's going to happen if you put a particular device into a particular location."
The PreSize platform allows clinicians to load a patient's scan and test out different devices right inside the operating room to determine which will be most effective.
"We do a lot of research, a lot of experiments, to make sure that the digital twins actually correspond to the actual device's behavior. We designed it so that it's extremely intuitive and extremely accurate. Fit for a high-stress surgical environment because the patient is usually already on the table."
According to Dr. Spranger, the best device can be determined in just three minutes using PreSize instead of the usual 10-15 minutes.
"A fraction of a millimeter can make or break a surgery. We knew that for a software to be successful in such a high-stress environment, it has to be super easy. We designed it so that it can be used without even any training. They get real-time feedback. For example, if they want to try another device, reposition the device, elongate the device, choose another – it immediately reacts and immediately tells them 'this is how it's going to look.'"
Dr. Spranger predicts that the use of software in the medical field will soon become a "standard of care" due to its high accuracy, marking it as "a medical device of a new generation."
According to The Independent, 375 people have had procedures using PreSize. Seven hospitals across England, Scotland, Germany, Finland, and Ukraine have been taking advantage of the new technology.
PreSize was found to be more accurate than human clinicians at predicting where a stent will "land" in the brain, according to research published in the BMJ Journal of Neurointerventional Surgery.
In the study, eight neurointerventionalists were given 3D images and data showing a stent's initial landing location for 51 cases.
The medics were given the stent's origin and instructed to plot its course as they usually would, using the information provided and the stent's dimensions to make an educated guess as to where it would ultimately land.
PreSize could predict its final landing location with a 95% accuracy rate, while the neurointerventionalists had an 81% accuracy rate.
England's healthcare system is currently using AI to help clinicians read scans and X-rays to speed up diagnoses and decision-making on treatments. However, Dr. Spranger recommends "rigorous testing" before deploying new systems.
"AI has the potential to revolutionize healthcare, but before we adopt it, we must rigorously test new systems. Medical device software companies like ours should be held to account to address any distrust about AI."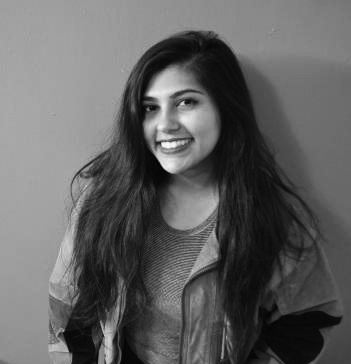 Moumita Basuroychowdhury is a Contributing Reporter at The National Digest. After earning an economics degree at Cornell University, she moved to NYC to pursue her MFA in creative writing. She enjoys reporting on science, business and culture news. You can reach her at moumita.b@thenationaldigest.com.
https://media.thenationaldigest.com/wp-content/uploads/2023/10/12140442/brain-400x400-1.gif
400
400
Moumita Basuroychowdhury
https://media.thenationaldigest.com/wp-content/uploads/2019/12/23173823/The-National-Digest-785x60-1.png
Moumita Basuroychowdhury
2023-10-12 10:00:48
2023-10-12 14:07:08
Software Program Powered by Artificial Intelligence May Revolutionize Treatment of Aneurysms