Harvard Professor Found Guilty Of Lying About Ties With China Government
The United States Department of Justice (DOJ) announced Tuesday in a release that Dr. Charles Leiber, a professor and former Chair of Harvard University's Chemistry and Chemical Biological Department, has been found guilty of lying to federal authorities about his connection with the People's Republic of China's Thousand Talents Program and the Wuhan University of Technology (WUT).
Leiber was also found guilty of failing to report the income he received from WUT. Leiber was originally charged on two counts of making false statements to federal authorities, two counts of making and subscribing a false income tax return, and two counts of failing to file reports of foreign and financial accounts (FBAR) with the IRS. Leiber, 62, previously pleaded not guilty to all charges.
After five days of testimonies, the trial ended with the jury deliberating for two hours and 45 minutes. Leiber's — who was arrested in January of 2020 — sentencing will come later at a yet-to-be-scheduled date. Leiber is currently facing up to 13 years in prison, 7 years of supervised release, and fines over $500k.
According to the Justice Department, Leiber became a "strategic scientist" at WUT and a contractual participant for Thousand Talents — a recruitment program for scientific talent to further the country's scientific, economic, and security endeavors — from 2012 to 2015, which Havard was unaware of. Per Leiber's Thousand Talents contract, WUT paid Leiber a salary of $50,000 per month, living expenses up to $150,000, and awarded him over $1.5 million to establish a nanoscience research lab at WUT.
Leiber additionally opened a bank account with WUT officials at a Wuhan Bank during a trip in 2012, where he deposited parts of his salary from 2013 to 2015. The DOJ states that U.S. taxpayers are required to report any existence of foreign accounts that hold more than $10,000 at a time, which Leiber failed to do in 2014 and 2015.
Leiber's defense attorney had priorly stated that prosecutors would be unable to prove Leiber "knowingly, witfully, or intentionally" made false statements regarding his connections to WUT and Thousand Talents, while adding Leiber hadn't been charged with handing over information or technology to China.
Acting U.S. attorney Nathaniel Mendell said in a statement that there is no question Leiber lied to authorities and Harvard about his involvement, adding that "the jury followed the evidence and the law to a just verdict."
As the Associated Press notes, Leiber's trial is one of the highest-profile cases in the Justice Department's "China Initiative," which began back in 2018 under the Trump administration. According to the DOJ, "the initiative focuses on protecting our critical infrastructure against external threats through foreign direct investment and supply chain compromises, as well as combatting covert efforts to influence the American public and policymakers without proper transparency."
However, the initiative has received backlash for potential harm to academic research, the direction and definition of the program, and racially profiling Chinese researchers. MIT Technology Review reported that 90% of all defendants are of Chinese heritage, while also claiming many of the initiative cases "have little or no obvious connection to national security or the theft of trade secrets."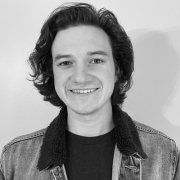 Andrew Rhoades is a Contributing Reporter at The National Digest based in New York. A Saint Joseph's University graduate, Rhoades' reporting includes sports, U.S., and entertainment. You can reach him at andrew.rhoades@thenationaldigest.com.
https://media.thenationaldigest.com/wp-content/uploads/2019/10/07112322/USA-China-Trade-War-2-400x400-1.jpg
400
400
Andrew Rhoades
https://media.thenationaldigest.com/wp-content/uploads/2019/12/23173823/The-National-Digest-785x60-1.png
Andrew Rhoades
2021-12-22 14:02:20
2021-12-27 15:50:44
Harvard Professor Found Guilty Of Lying About Ties With China Government