Homebuilder Sentiment Falls for Ninth Consecutive Month
U.S. homebuilder confidence in the housing market dropped to its lowest level since the beginning of the COVID-19 pandemic. Experts believe the high inflation rate and rising borrowing costs are contributing to first-time homebuyers' hesitancy to purchase new single-family homes.
The National Association of Home Builders/ Wells Fargo Housing Market Index, which measures the activity of the single-family housing market, fell to 46 in September after declining for the ninth consecutive month. The last nine months are the most prolonged and persistent decline in builder sentiment in the last four decades.
Experts say a Housing Market Index above 50 shows a healthy market with net positive growth. In November 2020, the index rose to 76, the highest in 35 years, due to the Federal Reserve pushing the federal funds rate to nearly zero. After the pandemic's dampening effect, the Fed's loosening of the federal funds rate was meant to stimulate the economy back to health.
Recently The Federal Reserve has been raising interest rates by adopting an aggressive monetary policy to bring the inflation rate back down to sustainable levels. A lack of supply due to construction costs fueled by those interest rates has slowed down building into a housing recession.
NAHB chairman Jerry Konter said builders are responding to a falling market by using incentives to bolster sales, "including mortgage rate buydowns, free amenities and price reductions."
Pantheon Macroeconomics analyst Ian Shepherdson believes that builder sentiment will continue to decline.
 "This probably will not mark the bottom of the cycle, given the latest surge in mortgage rates above 6%. The rate of fall of mortgage applications slowed over the summer, but the early September numbers point to a renewed sharp decline."
Mortgage rates have skyrocketed to those seen during the 2008 housing crisis, with interest rates on 30-year fixed loans hitting 6%. According to data released from the Mortgage Bankers Association, mortgage rates have already risen 4% so far this year.
This increase in mortgage rates would add $389,000 in interest payments to the life of a $500,000 single-family home purchase. The association's data also showed that the seasonally adjusted MBA Purchase Index rose only 0.2%. New applications for mortgages went down  1.2%.
Though builder sentiment often signals the eventual direction of mortgage applications, NAHB CEO Jerry Howard told Fox Business that people should have confidence that the housing market will pick back up again.
"I think you're seeing a weakening in virtually every market, but those that were stronger are weakening less. I guess the most important thing that investors and people need to remember is that Americans still want to own their homes and that, as soon as the conditions turn a little more favorable, housing will pick up. That will pick up the whole economy."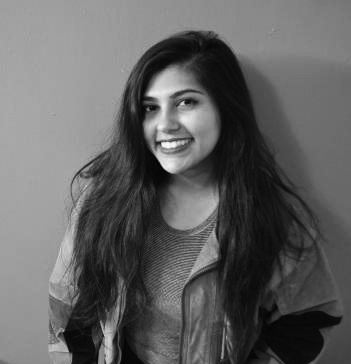 Moumita Basuroychowdhury is a Contributing Reporter at The National Digest. After earning an economics degree at Cornell University, she moved to NYC to pursue her MFA in creative writing. She enjoys reporting on science, business and culture news. You can reach her at moumita.b@thenationaldigest.com.
https://media.thenationaldigest.com/wp-content/uploads/2022/09/19143155/house-400x400-1.jpg
400
400
Moumita Basuroychowdhury
https://media.thenationaldigest.com/wp-content/uploads/2019/12/23173823/The-National-Digest-785x60-1.png
Moumita Basuroychowdhury
2022-09-19 10:01:32
2022-10-05 13:28:56
Homebuilder Sentiment Falls for Ninth Consecutive Month