NASA Planes Could Lead To More Sustainable Air Travel By The 2030s
NASA has revealed plans for two aircraft projects that they are hoping will be the next generation of sustainable flights. 
One of the aircrafts is called X-66A, which NASA and Boeing worked together on as a part of Boeing's Sustainable Flight Demonstrator project, according to reports. The two companies have the goal of building, testing, and flying the planes, which will be emission-reducing, single-aisle aircrafts, within the next decade; by 2030 ideally. 
"It's our goal that NASA's partnership with Boeing to produce and test a full-scale demonstrator will help lead to future commercial airliners that are more fuel efficient, with benefits to the environment, the commercial aviation industry, and to passengers worldwide," said NASA Administrator Bill Nelson in a statement according to CNN. 
"If we are successful, we may see these technologies in planes that the public takes to the skies in the 2030s."
The design could potentially reduce fossil fuel consumption and emissions by up to 30% when compared to current aircrafts. 
According to NASA and Boeing, the concept of design is known as the Transonic Truss-Braced Wing, which relies on elongated thing wings that are stabilized by diagonal struts connecting to the wings of the plane, creating less of a drag and thus reducing the fuel that is burned. 
The new designs were shown off at the EAA AirVenture Oshkosh.
"This is an experimental aircraft. This is not a commercial development of an aircraft that passengers are going to fly in today. And the reason we need to do this is because this is high-risk technology. We're trying to validate technology,"  Bob Pearce, NASA associate administrator for the Aeronautics Research Mission Directorate, said.
The first test flight is scheduled to ideally take place in 2028, with NASA hoping that the technology and new design will be used throughout around half of the commercial flight market for short to medium haul single-aisle aircrafts. 
According to NASA, single-aisle aircrafts account for almost half of all aviation emissions around the world. Boeing also predicts that the demand for these single-aisle aircrafts will increase by 40,000 planes between the years 2035 and 2050. 
"The goal is for the technology to serve about 50% of the commercial market through short- to medium-haul, single-aisle aircraft," Nelson said.
As a part of NASA's Electrified Powertrain Flight Demonstration project, the hybrid electric aircraft that GE Aerospace and magniX are developing will also be getting an updated look to include lighter and more efficient motors, and utilize materials that will also improve fuel use to reduce emissions. 
Within the next five years, NASA is hoping to conduct at least two flight demonstrations to show off the new technology, so that ideally the aircrafts can be introduced commercially in the US between 2030 and 2035.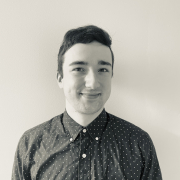 Eric Mastrota is a Contributing Editor at The National Digest based in New York. A graduate of SUNY New Paltz, he reports on world news, culture, and lifestyle. You can reach him at eric.mastrota@thenationaldigest.com.
https://media.thenationaldigest.com/wp-content/uploads/2023/08/01141905/plane-400x400-1.gif
400
400
Eric Mastrota
https://media.thenationaldigest.com/wp-content/uploads/2019/12/23173823/The-National-Digest-785x60-1.png
Eric Mastrota
2023-08-04 10:00:52
2023-08-04 13:19:32
NASA Planes Could Lead To More Sustainable Air Travel By The 2030s