Greta Gerwig Responds To Rightwing 'Barbie' Critics
Greta Gerwig, director of current box office smash 'Barbie,' has responded to the wave of rightwing criticism of the movie, stating that the movie itself is an "invitation for everybody to be part of the party." 
Gerwig discussed the backlash in a recent interview with the New York Times. When she was asked whether or not she anticipated "the degree to which rightwing pundits are bashing the movie as being 'woke' and burning their Barbies," Gerwig responded: 
"Certainly, there's a lot of passion. My hope for the movie is that it's an invitation for everybody to be part of the party and let go of the things that aren't necessarily serving us as either women or men."
"I hope that in all of that passion, if they see it or engage with it, it can give them some of the relief that it gave other people," Gerwig explained.
Examples of some of the backlash include conservative commentator Ben Shapiro burning Barbie dolls in a YouTube video. Ginger Luckey Gaetz, wife of Republican congressman Matt Gaetz, stated that the "movie neglects to address any notion of faith and family, and tries to normalize the idea that men and women can't collaborate positively."  
Gerwig also responded to certain critics claiming that Mattel, the company that owns Barbie and executive produced the film, interfered with the creativity of the production, specifically in a scene where one of the main characters describes the dolls as "sexist and fascist." 
It wasn't like I ever got the full seal of approval from [Mattel], like, 'We love it!' I got a tentative, 'Well, OK. I see that you are going to do this, so go ahead and we'll see how it goes,'" Gerwig stated. 
"But that's all you need, and I had faith once it was in there and they saw that they would embrace it, not fight it. Maybe at the end of the day, my will to have it in was stronger than any other will to take it out," she said. 
'Barbie' has already been a huge theatrical hit, recording the highest ever opening weekend box office figure for a female director: $356 million in the US, including $162m in North America (including Canada).
Just four days after the film's theatrical release it grossed around $414 million worldwide.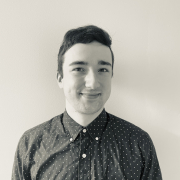 Eric Mastrota is a Contributing Editor at The National Digest based in New York. A graduate of SUNY New Paltz, he reports on world news, culture, and lifestyle. You can reach him at eric.mastrota@thenationaldigest.com.
https://media.thenationaldigest.com/wp-content/uploads/2023/08/02111013/barbie-400x400-1.gif
400
400
Eric Mastrota
https://media.thenationaldigest.com/wp-content/uploads/2019/12/23173823/The-National-Digest-785x60-1.png
Eric Mastrota
2023-08-04 09:00:41
2023-08-04 09:14:50
Greta Gerwig Responds To Rightwing 'Barbie' Critics