India's Endangered Tiger Population Is Steadily Increasing Thanks To Conservation Efforts 
In the beginning of the 20th century, there were around 100,000 tigers roaming around Asia before human intervention caused that number to plummet. In 2006, it was reported that only around 1,411 tigers remained in India; the nation with the most of the world's remaining tiger population. 
Now, conservation efforts have helped that number grow, and nearly double, to around 3,167, according to reports from last year from a tiger census study. 
Currently, that number accounts for around 70% of the world's tiger population, according to the World Wildlife Fund (WWF). Prime Minister Narendra Modi spoke on this increase in an address on Sunday.
"We have thousands of years of history related to tigers … The tiger is considered our brother in many tribes. A better future for humanity is only possible when our environments are protected and our biodiversity continues to expand."
The tiger population in Asia began steeply declining in the 1940s due to an increase in the human population. Human's efforts with agricultural expansion, deforestation, and natural infrastructure has impacted the natural environments in which tiger's live. 
The WWF stated that these human interventions have caused tigers to no longer have a solitary environment, and drastically removed the large territories they use for hunting. They also reported that as of today, tigers exist on only 7% of the land they used to occupy. 
In 1971, India had a population of around 547 million, and today they're at 1.4 billion and set to become the world's most populated country this year. 
In the 1980s, unregulated poaching also caused the tiger population to decline drastically. Tigers have been hunted for sport, social status, and consumption. Although India banned tiger hunting in 1972, it still remains a major issue; in 2005 India cited poaching as the reasoning for the complete extinction of tigers living in an Indian reserve. 
In the past years, conservation efforts have developed 53 new tiger reserves that stretch across 75,800 square kilometers; initially these efforts only had 9 reservations. Authorities have even paid and relocated entire villages as a means of making more space for the tigers. 
Government funded technology has embraced the use of drones, camera traps, and advanced software systems to track tiger populations and ideally keep them safe from illegal poachers. 
While poaching and the ongoing threat of climate change still poses a major threat to the tiger population, the conservation efforts have given many a lot of hope, so much so that India has begun sharing their techniques and strategies with other countries to help them ideally increase declining tiger populations.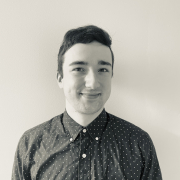 Eric Mastrota is a Contributing Editor at The National Digest based in New York. A graduate of SUNY New Paltz, he reports on world news, culture, and lifestyle. You can reach him at eric.mastrota@thenationaldigest.com.
https://media.thenationaldigest.com/wp-content/uploads/2023/04/10130423/tiger-400x400-1.gif
400
400
Eric Mastrota
https://media.thenationaldigest.com/wp-content/uploads/2019/12/23173823/The-National-Digest-785x60-1.png
Eric Mastrota
2023-04-12 09:00:24
2023-04-12 09:19:13
India's Endangered Tiger Population Is Steadily Increasing Thanks To Conservation Efforts