Omicron Forcing Colleges To Increase Safety Measures By Requiring Boosters
For some students, the haunting idea that they never may get a "true" college experience is becoming more likely every passing day. With the country now facing the rising threat of the Omicron variant, universities have started restoring back to tightened preventative measures.
Boston College, the University of Notre Dame, Georgetown University, and Syracuse University are just some of the 20 colleges that now require students to receive a booster shot before the spring term begins, while others are considering implementing the mandate.
Adults are eligible for a booster either two months after a single dose vaccination or six months after a double dose vaccination.
In addition to boosters, colleges are extending mask mandates and limiting social gatherings. Online classes, which have slowly decreased, are expected to continue and will likely become more frequent – or, once again, become the only form of learning permitted.
Some campuses are already experiencing current Omicron outbreaks. Cornell University moved all final exams to online after 700 students tested positive over the course of just three days. Its President, Martha Pollack, called the actions "dispiriting."
Speaking to Inside Higher Ed, American College Health Association COVID-19 task force co-chair Gerri Taylor explained that while it's hard to swallow, institutes bringing back their tightened measures would help to curb the spread of Omicron due to how successful they are.
"Colleges have done an even better job than many organizations in controlling cases on their campuses because they put into place all of these great strategies. They have mask requirements, vaccine requirements, physical distancing — they've done work on their air filtration."
Taylor also suggested universities that have the ability to do so engage in genome sequencing, a lab procedure that allows researchers to tell the difference between the Omicron strain and other strains of COVID-19.
While Taylor applauded colleges' efforts, there are signs that the implementations are coming up very short, which could lead to more outbreaks down the line. According to a study by the Covid States Project — made up of researchers from schools like Northwestern and Harvard — only 49% of students accurately understood their college's vaccination policies.
The study, which was conducted with 1,000 students back in August and September, noted that complexities within the policies have contributed to the misunderstandings, while some students took advantage of vague language and even filed
Northwestern professor of political science and study researcher David Lazer said that the amount of uncertain and unvaccinated students at universities with vaccine mandates should "set off some alarm bells."
At the time, the study found that students who went to public schools were not as subjected to mandates as those who attended private schools. The study also looked at other factors, such as the political party of the student's state governor – students with Democratic governors were more likely to have vaccine and mask mandates.
Colleges have gotten creative when it comes to incentivizing — or forcing — students to get a vaccination. Some had dunk tanks, therapy dogs, and raffles with highly valued prizes like free tuition as rewards for those who received a shot. Other schools chose to charge students for being unvaccinated.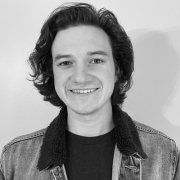 Andrew Rhoades is a Contributing Reporter at The National Digest based in New York. A Saint Joseph's University graduate, Rhoades' reporting includes sports, U.S., and entertainment. You can reach him at andrew.rhoades@thenationaldigest.com.
https://media.thenationaldigest.com/wp-content/uploads/2021/12/16173457/Omicron-Covid-Variant-Shot-400x400-1.jpg
400
400
Andrew Rhoades
https://media.thenationaldigest.com/wp-content/uploads/2019/12/23173823/The-National-Digest-785x60-1.png
Andrew Rhoades
2021-12-18 09:00:08
2021-12-16 17:35:25
Omicron Forcing Colleges To Increase Safety Measures By Requiring Boosters