Fast fashion retailers Shein and Forever 21 are going into business together in a new partnership agreement that was announced last Thursday. 
Under the agreement, Shein will acquire around one-third of the interest in Sparc Group, Forever 21's operator. Sparc will also become a minority shareholder in Shein. 
In a joint release statement, the companies stated that the deal is expected to expand Forever 21's distribution on Shein's global e-commerce platform, which has around 150 million online users. The partnership will also "offer the opportunity to test" Shein product sales and returns in physical Forever 21 stores across the US. 
Forever 21 currently has over 540 locations worldwide and online, and the specific financial details have not been disclosed in the statement. 
Sparc is a joint venture company that also includes mall operator Simon Property Group and brand development company Authentic Brands Group. Sparc also distributes apparel for brands like Eddie Bauer, Reebok, and Aéropostale. 
Shein has had a major rise in popularity in the US due to their low-cost apparel and items. 
Neil Saunders, managing director of GlobalData Retail, according to AP, says that "the new partnership makes sense for both parties — Forever 21, which still struggles some in the fast-fashion world, could see fast growth on Shein's sizeable online platform and that Shein will also hope that the addition of a well-known American name will help to lessen focus on its manufacturing practices, which have come under scrutiny."
Both Shein and Forever 21 are also no stranger to controversy over the way they run their businesses. Between the environmental impact of the way the clothes are produced and distributed and the allegations of unethical labor practices, fast fashion companies have been consistently called out. 
There's been many ongoing conversations and concerns from lawmakers and advocacy groups over the unethical practices that occur within these facilities. 
According to the Associated Press: "In May, a bipartisan group of two dozen lawmakers asked the Securities and Exchange Commission to put the brakes on an initial public offering by Shein until it verified that it does not use forced labor from the country's predominantly Muslim Uyghur population. A June Congressional report also unloaded a blistering critique of Shein and another Chinese fashion retailer, Temu — which sued Shein last month, accusing its rival of violating U.S. antitrust law by preventing garment makers from working with it."
Back in June Shein said that "the company's policy is to comply with the customs and import laws of the countries in which we operate. [We have} zero tolerance for forced labor and have implemented a robust system to ensure compliance with U.S. law."
When speaking of the partnership, Saunders said, "while both Shein and Forever 21 are expected to benefit from the newly-announced partnership, Shein still has an advantage as it is operating from a position of strength and is already taking share away from Forever 21, and others. This is something of an admission by Forever 21 that it is not able to engineer growth in its own business in the way that it would like. There is an element of 'if you can't beat them, join them.'"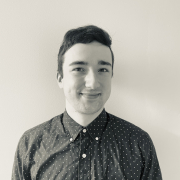 Eric Mastrota is a Contributing Editor at The National Digest based in New York. A graduate of SUNY New Paltz, he reports on world news, culture, and lifestyle. You can reach him at eric.mastrota@thenationaldigest.com.
https://media.thenationaldigest.com/wp-content/uploads/2023/08/30122140/shein-400x400-1.gif
400
400
Eric Mastrota
https://media.thenationaldigest.com/wp-content/uploads/2019/12/23173823/The-National-Digest-785x60-1.png
Eric Mastrota
2023-08-31 09:00:24
2023-08-31 09:26:01
Shein And Forever 21 To Go Into Business Together