Post 9/11 First Responder Deaths Nearly Equals The Number Of Firefighters Who Died In 2001
The amount of first responders who unfortunately passed away due to illnesses relating to the 9/11 terrorist attacks has almost reached the number of first responders who died on the actual day, 22 years ago.
343 New York firefighters died during the 9/11 attacks on the World Trade Center. Today, a total of 341 New York City Fire Department firefighters, civilian support staff, and paramedics have died from post-9/11 illnesses.
The 341 first responders who passed away within the past two decades have been memorialized at the FDNY World Trade Center Memorial Wall, according to the Uniformed Firefighters Association.
According to a news release from Fire Commissioner Laura Kavanagh, reported by CNN, the fire department added 43 names to the memorial on September 6.
"As we approach the 22nd anniversary of 9/11, the FDNY continues to feel the impact of that day. Each year, this memorial wall grows as we honor those who gave their lives in service of others."
"These brave men and women showed up that day, and in the days and months following the attacks to participate in the rescue and recovery efforts at the World Trade Center site. We will never forget them."
The heightened risk of cardiovascular disease among the firefighters has been tied to the intense exposure of dust from the towers collapsing. Respiratory disease and thousands of cancer diagnoses have also been linked to the pollutants that were released during the attacks.
According to reports, more than 71,000 individuals are enrolled in the World Trade Center Health Registry. The Registry itself is a long-term study to better understand the physical and mental health impacts of the attacks.
Beyond the first responders who have been impacted by these ailments, workers of the World Trade Center, NYC citizens who were on the streets during the attacks, volunteers who were on Ground Zero after, and residents of surrounding buildings have also suffered lasting health impacts.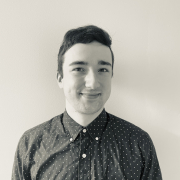 Eric Mastrota is a Contributing Editor at The National Digest based in New York. A graduate of SUNY New Paltz, he reports on world news, culture, and lifestyle. You can reach him at eric.mastrota@thenationaldigest.com.
https://media.thenationaldigest.com/wp-content/uploads/2023/09/11145454/flag-400x400-1.gif
400
400
Eric Mastrota
https://media.thenationaldigest.com/wp-content/uploads/2019/12/23173823/The-National-Digest-785x60-1.png
Eric Mastrota
2023-09-11 09:00:02
2023-09-11 14:55:15
Post 9/11 First Responder Deaths Nearly Equals The Number Of Firefighters Who Died In 2001