Morocco Earthquake Death Toll Nears 2,900 With Over 5,500 Injured 
Nearly 3,000 individuals have been reported dead after the devastating earthquake that hit Morocco last Friday. Over 5,500 people are injured as search and rescue efforts throughout the destroyed terrain continue.
Authorities are losing hope of finding any more survivors as a majority of the roads have now been blocked off, making it difficult to reach remote villages in rural mountainous areas that were likely impacted the most by the quake. 
According to Morocco's Ministry of the Interior, the death toll currently is at 2,901 with 5,530 individuals injured in the nation's deadliest earthquake since 1960.
Vehicles with rescue supplies are continuously making there way towards roads in the mountains to deliver food and tents to survivors while search teams continue to search through rubble for more people. 
Stefanie Dekker, a reporter for Al Jazeera, reported from the village of Imi N'Tala that the situation is dire:
"The village is completely flattened and devastated. The stench of death is everywhere. There are still at least 40 bodies under the rubble. Massive chunks of the mountain came down, smashing into these villages. Entire families have been wiped out."
"One man was pointing at his home. There was a white door that remained standing, and he was telling us that that was the door to his house. He started crying about how he ran out of the door and everything collapsed around him. He lost both his sons and his wife. He was screaming because he saw his wife's abaya under the rubble. It was heartbreaking," Dekker said.
"The problem is the access to these places. There are narrow, winding roads. There are still many places that they have not been able to reach."
Search and rescue teams from Qatar, the United Kingdom, Spain, and the United Arab emirates have been stationed throughout Morocco working with emergency teams, the military, and other officials. 
The United States and United Nations have also sent teams to the nation to help assess the damage and collaborate on response efforts. 
Head of the Menara district in Marrakesh, Abdel Wahed Chafiki, said "it is difficult to determine the total number of victims. The rugged mountainous terrain where the earthquake struck is making it a challenge to get to victims, but local authorities are continuing their relief efforts and providing assistance."
"The army is doing [its] job to bring these people out of the ground, but also it's very, very difficult to reach these places, so you can imagine that there is no food, but also there's no blankets or beds where people can sleep," said Errachid Montassir, an activist and humanitarian worker, who has been traveling with doctors to remote villages in the Atlas Mountains.
Rebuilding all that has been damaged, lost, and destroyed is going to be a long journey, as Morocco's economy was already on the decline before the earthquake due to a lack of tourism.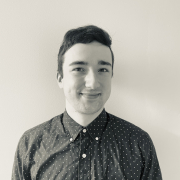 Eric Mastrota is a Contributing Editor at The National Digest based in New York. A graduate of SUNY New Paltz, he reports on world news, culture, and lifestyle. You can reach him at eric.mastrota@thenationaldigest.com.
https://media.thenationaldigest.com/wp-content/uploads/2023/09/13140502/earthquake-400x400-1.jpg
400
400
Eric Mastrota
https://media.thenationaldigest.com/wp-content/uploads/2019/12/23173823/The-National-Digest-785x60-1.png
Eric Mastrota
2023-09-13 09:00:29
2023-09-13 14:09:28
Morocco Earthquake Death Toll Nears 2,900 With Over 5,500 Injured