President Joe Biden States NATO Won't Consider Ukraine Membership Until War With Russia Ends
President Joe Biden was recently interviewed by CNN, where he discussed how Ukraine is not going to be able to get a membership with NATO until the war with Russia ends. 
Biden spoke with Fareed Zakaria of CNN to discuss how the US and its allies in NATO would continue to provide Ukraine, President Volodymyr Zelensky, and his forces the security and weapons needed to end the war with Russia. 
"I don't think there is unanimity in NATO about whether or not to bring Ukraine into the NATO family now, at this moment, in the middle of a war," Biden said. 
"For example, if you did that, then, you know – and I mean what I say – we're determined to commit every inch of territory that is NATO territory. It's a commitment that we've all made no matter what. If the war is going on, then we're all in war. We're at war with Russia, if that were the case."
"I think we have to lay out a rational path for Ukraine to be able to qualify to be able to get into NATO," Biden said, stating that he "refused Russian President Vladimir Putin's demands before the war for a commitment not to admit Ukraine because the alliance has an open-door policy."
"But I think it's premature to say, to call for a vote, you know, in now, because there's other qualifications that need to be met, including democratization and some of those issues," Biden said.
Biden is also gearing up for a weeklong trip to Europe that will include a NATO summit in Lithuania, where the war between Russia and Ukraine, as well as Zelensky's push for NATO membership, will be discussed. 
Biden also discussed key foreign policy challenges involving China, Saudi Arabia, and Israel, stating that he feels like Chinese President Xi Jinping wants to replace the US as the nation with the largest economy and military capacity in the world, however, he also stated that he believes the US can have a working relationship with Beijing. 
"I think there is a way to resolve, to establish a working relationship with China that benefits them and us," Biden said. 
"And the last thing I'll tell you, I also called him after he had that meeting with the Russians about this new relationship, etc. And I said, 'This is not a threat. It's an observation.' I said, 'Since Russia went into Ukraine, 600 American corporations have pulled out of Russia. And you've told me that your economy depends on investment from Europe and the United States. And be careful. Be careful,'" Biden explained.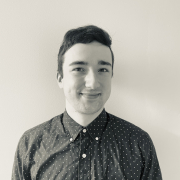 Eric Mastrota is a Contributing Editor at The National Digest based in New York. A graduate of SUNY New Paltz, he reports on world news, culture, and lifestyle. You can reach him at eric.mastrota@thenationaldigest.com.
https://media.thenationaldigest.com/wp-content/uploads/2023/07/10153325/nato-400x400-1.gif
400
400
Eric Mastrota
https://media.thenationaldigest.com/wp-content/uploads/2019/12/23173823/The-National-Digest-785x60-1.png
Eric Mastrota
2023-07-12 09:00:08
2023-07-12 09:13:51
President Joe Biden States NATO Won't Consider Ukraine Membership Until War With Russia Ends