Threads Reaches 100 Million Sign-Ups As Twitter's Traffic Falls
In just five days, 100 million users have signed up for Twitter's rival app, Threads. Meanwhile, Twitter's user traffic has dropped as the platform continues to battle outages and controversies over its lax moderation policies.
The new platform's rapid expansion has already outpaced that of ChatGPT, OpenAI's viral chatbot, which had reached 10 million users in 40 days.
Due to Europe's intricate regulatory systems, the app has not yet been released there. If it does launch there, it can potentially pose a serious threat to Twitter, which has 238 million daily active users.
Threads's success can largely be traced to its integration with Meta's Instagram service. New users can sign up using their already established Instagram handle.
In a post on the platform, Meta's CEO, Mark Zuckerberg, shared his excitement for the speed of the app's growth.
"Threads reached 100 million sign-ups over the weekend. That's mostly organic demand and we haven't even turned on many promotions yet. Can't believe it's only been 5 days!"
Similarweb, a data company specializing in web analytics, found that in the first two full days Threads was generally available, web traffic to Twitter was down 5 percent compared to the previous week. According to the company, Twitter has seen an 11% drop in website traffic compared to the same period in 2022.
A letter from Elon Musk's longtime attorney Alex Spiro to Meta alleging "unlawful misappropriation" of trade secrets shows that Musk, Twitter's owner, is already concerned about Threads.
The letter accuses Threads of hiring former Twitter employees to build a "copycat" platform using confidential information. In a tweet, Elon Musk acknowledged the letter, stating, "Competition is fine, cheating is not."
Instagram head Adam Mosseri said in a Threads post that Meta's purpose is not to replace Twitter but rather "to create a public square for communities on Instagram that never really embraced Twitter."
"The goal isn't to replace Twitter. The goal is to create a public square for communities on Instagram that never really embraced Twitter and for communities on Twitter (and other platforms) that are interested in a less angry place for conversations, but not all of Twitter. Politics and hard news are inevitably going to show up on Threads – they have on Instagram as well to some extent – but we're not going to do anything to encourage those verticals."
Messages posted on Threads will have a 500-character limit. Like on Twitter, users can reply to, repost and quote other user posts. The app has a similar aesthetic to Instagram and also allows users to share posts from Threads directly to their Instagram stories.
Accounts can be public or private, and verification on Instagram carries over to Threads. Mark Zuckerberg also called the app a "public space" in a Threads post after its launch.
"The vision for Threads is to create an option and friendly public space for conversation. We hope to take what Instagram does best and create a new experience around text, ideas, and discussing what's on your mind."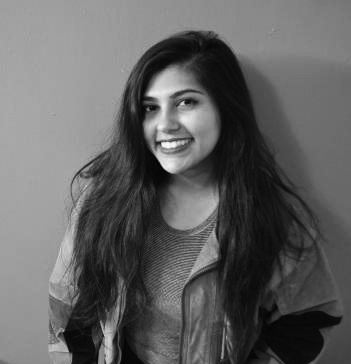 Moumita Basuroychowdhury is a Contributing Reporter at The National Digest. After earning an economics degree at Cornell University, she moved to NYC to pursue her MFA in creative writing. She enjoys reporting on science, business and culture news. You can reach her at moumita.b@thenationaldigest.com.
https://media.thenationaldigest.com/wp-content/uploads/2023/07/10135533/threads-400x400-1.gif
400
400
Moumita Basuroychowdhury
https://media.thenationaldigest.com/wp-content/uploads/2019/12/23173823/The-National-Digest-785x60-1.png
Moumita Basuroychowdhury
2023-07-11 09:00:07
2023-07-11 09:27:14
Threads Reaches 100 Million Sign-Ups As Twitter's Traffic Falls