Addicted To Your Smartphone And Social Media? It Could End Up Being Harmful
It's not hyperbole to say smartphones, social media, and technology in general has become the center of our lives. We communicate, work, play, date, take photos, and do a million other activities, all at the click of a button. It helps to make tasks effortless and quick.
But as the rule with all good things, there comes a problem. Social media and smartphones can have very addicting tendencies that are becoming increasingly obvious. According to a 2021 Pew Research Center study, 49% of U.S. adults on Facebook — seven-in-ten users — say they visit the site several times a day, with 22% visiting at least once.
For Snapchat, 45% visit several times a day, while Instagram has 38% of users logging on frequently. The increased activity is especially prevalent throughout younger age groups, which apps like Snapchat are catered too.
Of course, just visiting a platform doesn't mean you're necessarily addicted, especially if it's only for a few seconds each. But, as Wall Street Journal family and tech columnist Julie Jargon explained, there a number of ways to tell if you're obsessed with your phone and social media.
Jargon explained that if you find it hard to put your phone down, it could mean you're using it compulsively, indicting addiction. Some examples of this might be a person refusing to do an action — such as going to the bathroom or walking down the street — without checking their phone.
This can certainly end poorly in a number of ways, from not looking while crossing the street or when driving, leaving both yourself and others in potential danger. According to the Children's Hospital of Philadelphia Research Institute, texting while driving can reduce a driver's attention by 37%.
Like with all habits, these compulsions can be hard to break. However, you have a weapon at your disposal: your phone's settings, which can allow you to slowly chip away your need to be looking at the screen, even it's its forced.
"Try logging how often you check your feeds in a day, including those brief glances during spare moments," Jargon said, emphasizing turning off app notifications, turning on Do Not Disturb, and configuring settings that don't allow the receiving of texts while driving. Finding other activities to put in place of the moments you use for your phone time can also help to fill the void.
Among other signs to look out for include using social media to satisfy yourself, suffering withdrawal symptoms when not using a device, convincing yourself you have an audience you need to serve, or that social media use is getting in the way of your life and preventing you from time with family and friends.
All of those possible signs can have a draining impact on your self-esteem and relationships, while an addiction can also lead to other potential problems that can threaten mental states. Studies have found potential links between excessive phone usage and cognitive functions, emotional reactions, and medical problems that include a lack of sleep, unhealthy eating habits, and physical loss.
So, what else can be done to help? Jargon suggested developing a schedule for social media and phone use, helping you to give yourself much-needed no-screen time while not cutting yourself off completely. Therapy can also be helpful for those that have developed serious conditions.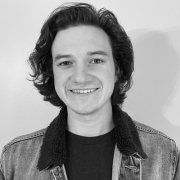 Andrew Rhoades is a Contributing Reporter at The National Digest based in New York. A Saint Joseph's University graduate, Rhoades' reporting includes sports, U.S., and entertainment. You can reach him at andrew.rhoades@thenationaldigest.com.
https://media.thenationaldigest.com/wp-content/uploads/2022/06/16171756/Social-Media-400x400-1.jpg
400
400
Andrew Rhoades
https://media.thenationaldigest.com/wp-content/uploads/2019/12/23173823/The-National-Digest-785x60-1.png
Andrew Rhoades
2022-06-18 09:00:37
2022-07-12 15:23:38
Addicted To Your Smartphone And Social Media? It Could End Up Being Harmful