Airbnb CEO Asks Hosts to Lower Their Listing Prices
Airbnb CEO Brian Chesky is asking hosts on the short-term rental platform to lower their prices. In an interview with Bloomberg on Monday, Chesky said that he wanted the app to be able to compete with hotels.
"We want prices to move and to be more competitive vis-à-vis a hotels—that is really important. When our hosts provide better deals, they tend to make more money."
Part of his solution includes giving hosts proper rate comparison tools for nearby hotels, which the app currently lacks.
"We're [currently] giving tools to hosts to compare the prices of their listings to others in their neighborhood—and while we don't yet have a hotel comparison, we do encourage them to look at rates for hotels in their area just so they have a sense of what travelers are getting on other platforms."
According to Chesky, the company will also work to fix problems with pricing, transparency (by not showing customers the total price for each listing), and fake listings. Chesky's remarks come as Airbnb has had a tumultuous year.
On the pricing front, the promise is to provide hosts with insights that ensure competitive nightly rates while also showing customers the total price per listing. These prices will include clear and lower cleaning fees, a frequent point of contention.
Additionally, the app's search feature was enhanced with new filters for king-size beds and pet-friendly homes. There is also a new listing verification system to decrease calls to customer service by identifying and removing fake listings.
"We need to get our house in order," Chesky says.
"We need to make sure the listings are great, we're providing great customer service, and we're affordable. And I've told our team that we can get back to creating new and exciting things once we've fixed that foundation."
The year 2022 marked the first year of profitability for the business. However, in March 2023, many hosts took to Twitter to express their frustration with declining bookings, increased competition, and shrinking profit margins. The perceived short-term rental bubble was dubbed "Airbnbust."
Jamie Lane, an economist at vacation analytics firm AirDNA, told Insider in 2022 that there was an increase in supply, causing demand to spread out over more listings, leading to "occupancy decline."
In September 2023, New York City also cracked down on short-term rentals, implementing a set of regulations that made it much harder for users to book an Airbnb rental.
The new rules mandate hosts register with the city to guarantee that their listings adhere to the city's occupancy and building code regulations. According to Bloomberg, the company is expected to lose thousands of listings in one of its biggest markets.
Officials claim that illegal short-term rental listings, often with inhabitable conditions, contribute to New York City's affordable housing crisis by taking homes off the market.
Chesky claims that part of the app's current struggles are due to the platform originally being "designed for a much smaller company," before rapidly growing in popularity.
"To use a precise metaphor, it's kind of like we never fully built the foundation. Like, we had a house, and it had four pillars when we needed to have 10."
The company is using AI for quality control of its listings. According to Chesky, hosts are being asked to upload photos of the property's interior and exterior as part of the listing process, with the intention of using computer vision technology to analyze the images and compare them to other databases, such as Google Earth, in order to generate a trustworthiness rating.
Any listing with a low score is sent to a human reviewer.
Chesky told the Financial Times that the company will also venture beyond short-term rentals, including offering long-term rentals.
"Travel is our sweet spot. Eventually, the big frontier for Airbnb is to go beyond travel. There's an eventual opportunity for Airbnb to become a greater part of your daily life. Not just once or twice a year."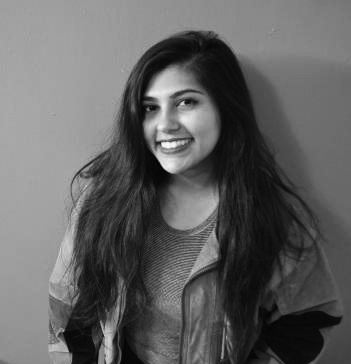 Moumita Basuroychowdhury is a Contributing Reporter at The National Digest. After earning an economics degree at Cornell University, she moved to NYC to pursue her MFA in creative writing. She enjoys reporting on science, business and culture news. You can reach her at moumita.b@thenationaldigest.com.
https://media.thenationaldigest.com/wp-content/uploads/2023/10/04124850/airbnb-400x400-1.gif
400
400
Moumita Basuroychowdhury
https://media.thenationaldigest.com/wp-content/uploads/2019/12/23173823/The-National-Digest-785x60-1.png
Moumita Basuroychowdhury
2023-10-05 09:00:01
2023-10-05 09:06:52
Airbnb CEO Asks Hosts to Lower Their Listing Prices