If you were hoping to rent a house and throw some parties during the upcoming summer holidays, Airbnb just put a pin in those plans. The vacation rental company has announced that they're instituting strict-anti party measures for the Memorial Day and Fourth of July weekends in order to cut down on unauthorized parties.
Guests without a history of positive reviews on Airbnb will be prohibited from making one-night reservations, while two-night reservations will see more "stringent restrictions," which include certain local or last-minute bookings by guests without positives reviews. Guests with positive reviews won't be subjected to these guidelines.
"Anti-party attestations" will also be introduced, meaning guests making local reservations must attest to understanding the guidelines and will be subject to legal action from the company should they break the rules.
It isn't the first time Airbnb has instituted a crackdown on sizeable get-togethers. The company attempted similar plans during Halloween and New Year's Eve of 2020, as well as during Memorial Day and Fourth of July in 2021. Airbnb claimed their attempts succeeded, with 126,000 guests without a history of positive reviews being impacted by the anti-party system.
Certainly, Airbnb's system — while effective — also runs the risk of losing customers that don't plan on throwing a party, yet don't have a history of reviews on the company's site. They acknowledged the dilemma, saying they don't take these measures lightly and that it's a necessary business decision in order to promote safety.
"We also understand that the simple fact of not yet having reviews does not mean that a guest is trying to throw a party — this is a trade-off we are willing to make in the interest of trust and safety."
Airbnb has had a long history with parties, with some tragic instances included that have emphasized the dangers involved. In April, 11 people were shot, along with two children killed, at an Airbnb party in Pittsburgh that saw around 200 attendees. Many of those guests were minors.
Airbnb condemned the shooting and announced they permanently banned the renter from hosting. In 2019, meanwhile, five people were shot during a Halloween party in California that saw a crowd of 100. "We must do better, and we will. This is unacceptable," CEO Brian Chesky stated following the tragedy.
Airbnb's current party and events policy prohibits gatherings of 16 or more people regardless of host authorization, along with all "disruptive" parties and events that create disturbances — such as loud and excessive noise and damages — within the community. In order to ensure those policies were enforced, Airbnb launched a 24/7 neighborhood support hotline.
These kind of changes haven't hurt the company's outlook, however. Airbnb's second quarter revenue forecast of $2.03 to $2.13 billion growth surpasses Wall Street's ($1.97 billion) as travel is set to ramp up following two years of intense COVID-19 restrictions.
There's reason for optimism, as Airbnb is coming off a first quarter increase that saw 120.1 million nights and experiences booked, 1.23 million more than analyst predictions. Chesky also noted they're seeing "higher than historical demand" for the fourth quarter of this year, a sign that travel will continue to be boosted beyond the summer months.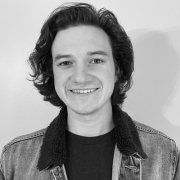 Andrew Rhoades is a Contributing Reporter at The National Digest based in New York. A Saint Joseph's University graduate, Rhoades' reporting includes sports, U.S., and entertainment. You can reach him at andrew.rhoades@thenationaldigest.com.
https://media.thenationaldigest.com/wp-content/uploads/2022/05/06170512/Airbnb-400x400-1.jpg
400
400
Andrew Rhoades
https://media.thenationaldigest.com/wp-content/uploads/2019/12/23173823/The-National-Digest-785x60-1.png
Andrew Rhoades
2022-05-07 16:00:39
2022-05-06 17:05:28
Airbnb Cracks Down On Memorial Day, Fourth Of July Parties With Restrictions