Amazon Invests up to $4 Billion in OpenAI Rival Anthropic in Exchange for Minority Stake
On Monday, Amazon announced it will invest up to $4 billion into the artificial intelligence company Anthropic. In exchange, Amazon will gain partial ownership, and Anthropic will use the company's cloud computing platform, Amazon Web Services (AWS), more widely.
The growing relationship between the two firms is an example of how some large tech companies with extensive cloud computing resources are using those assets to strengthen their position in the artificial intelligence industry.
According to a statement released by Amazon, Anthropic will use AWS as its primary cloud provider, using the cloud platform to do most of its AI model development and research into AI safety. Anthropic will also have access to Amazon's suite of in-house AI chips.
"AWS will become Anthropic's primary cloud provider for mission-critical workloads, including safety research and future foundation model development. Anthropic plans to run the majority of its workloads on AWS, further providing Anthropic with the advanced technology of the world's leading cloud provider."
In addition, Anthropic has committed to making its AI models available to AWS users long-term, providing them with early access to features, including the ability to customize Anthropic models for their own purposes.
"With today's announcement, customers will have early access to features for customizing Anthropic models, using their own proprietary data to create their own private models, and will be able to utilize fine-tuning capabilities via a self-service feature."
Amazon Web Services (AWS) customers already have access to Anthropic's AI models through Amazon Bedrock, the tech giant's storefront for AI goods. Bedrock not only supports Amazon's own models but also those from third-party developers such as  Stability AI and AI21 Labs.
In a press release, the co-founder and CEO of Anthropic, Dario Amodei, said that his company is "excited to use AWS's Trainium chips to develop future foundation models."
"Since announcing our support of Amazon Bedrock in April, Claude has seen significant organic adoption from AWS customers. By significantly expanding our partnership, we can unlock new possibilities for organizations of all sizes as they deploy Anthropic's safe, state-of-the-art AI systems together with AWS's leading cloud technology."
Anthropic stated that Amazon's minority stake would not alter the company's corporate governance structure or its dedication to the ethical advancement of artificial intelligence.
"Our corporate governance structure remains unchanged, with the Long Term Benefit Trust continuing to guide Anthropic in accordance with our Responsible Scaling Policy. As outlined in this policy, we will conduct pre-deployment tests of new models to help us manage the risks of increasingly capable AI systems."
Several cloud market leaders, like Microsoft and now Amazon, have made investments into artificial intelligence technology. OpenAI, the company that developed ChatGPT, received $1 billion from Microsoft in 2019. Microsoft recently also invested $10 billion in OpenAI and is striving to integrate OpenAI's technology into consumer-facing Microsoft products such as Bing.
This deal is Amazon's most recent push into the artificial intelligence space to compete with industry leaders like Microsoft and Alphabet's Google.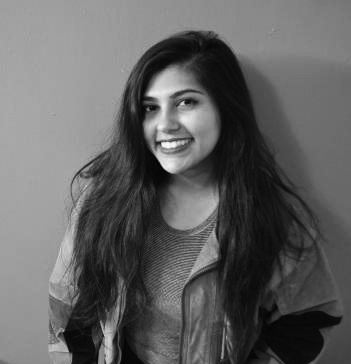 Moumita Basuroychowdhury is a Contributing Reporter at The National Digest. After earning an economics degree at Cornell University, she moved to NYC to pursue her MFA in creative writing. She enjoys reporting on science, business and culture news. You can reach her at moumita.b@thenationaldigest.com.
https://media.thenationaldigest.com/wp-content/uploads/2023/09/25145007/ai-400x400-1.gif
400
400
Moumita Basuroychowdhury
https://media.thenationaldigest.com/wp-content/uploads/2019/12/23173823/The-National-Digest-785x60-1.png
Moumita Basuroychowdhury
2023-09-25 09:00:49
2023-09-25 14:54:21
Amazon Invests up to $4 Billion in OpenAI Rival Anthropic in Exchange for Minority Stake