NASA Report States There Is No Evidence That Confirms UFOs Are Extraterrestrial 
An independent study team from NASA has released a report on UFOs in which they stated that there is no evidence that reported UFO sightings are extraterrestrial. The US Government also now categorizes UFOs as UAPs, or unidentified anomalous phenomena. 
During a press conference, NASA Administrator Bill Nelson discussed how NASA has scientific programs to search for signs of life on Mars and imprints of biology in our atmosphere. He discussed how he hopes the mainstream conversation regarding UAPs and UFOs is centered around science in the future. 
Chris Impey, a professor of astronomy who has a history of reporting on astrobiology, wrote about the recent report for the publication, The Conversation. 
Impey wrote about how the NASA study team's report suggests that there's "little to no evidence to suggest that UAPs are extraterrestrial in origin," according to astronomer David Spergel. 
Only "a small handful cannot be immediately identified as known human-made or natural phenomena," out of more than 800 unclassified sightings that have been collected by the Department of Defense. according to the report.
"Many of the recent sightings can be attributed to weather balloons and airborne clutter. Historically, most UFOs are astronomical objects such as meteors, fireballs and the planet Venus. Some sightings represent surveillance operations by foreign powers, which is why the U.S. military considers this a national security issue."
"The report does offer recommendations to NASA on how to move these investigations forward," Impey wrote. 
Data analysis from the report is"hampered by poor sensor calibration, the lack of multiple measurements, the lack of sensor metadata, and the lack of baseline data." 
Officials described the analysis process like "looking for a needle in a haystack, or separating the wheat from the chaff. [We] needed a consistent and rigorous methodology for characterizing sightings, as a way of homing in on something truly anomalous."
Spergel said the study team's goal was "to characterize the hay – or the mundane phenomena – and subtract it to find the needle, or the potentially exciting discovery.
Artificial intelligence can help researchers comb through massive datasets to find rare, anomalous phenomena. AI is already being used this way in many areas of astronomy research," according to Impey.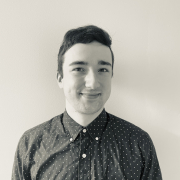 Eric Mastrota is a Contributing Editor at The National Digest based in New York. A graduate of SUNY New Paltz, he reports on world news, culture, and lifestyle. You can reach him at eric.mastrota@thenationaldigest.com.
https://media.thenationaldigest.com/wp-content/uploads/2023/09/22132515/nasa-400x400-1.gif
400
400
Eric Mastrota
https://media.thenationaldigest.com/wp-content/uploads/2019/12/23173823/The-National-Digest-785x60-1.png
Eric Mastrota
2023-09-22 10:00:08
2023-09-22 13:25:47
NASA Report States There Is No Evidence That Confirms UFOs Are Extraterrestrial