Cases of Leprosy Spike in Central Florida
The U.S. Centers for Disease Control and Prevention (CDC) has reported an increase in leprosy cases across Central Florida. Growing evidence suggests that the region has become an "endemic location for leprosy," accounting for one-fifth of all cases nationwide.
The report released by the CDC states the most recent data shows there were 159 new cases of leprosy across the country in 2020, significantly lower than the 216 reported in 2019. However, the number of cases in Southeastern United States has more than doubled over the last decade.
"Central Florida, in particular, accounted for 81% of cases reported in Florida and almost one-fifth of nationally reported cases. Whereas leprosy in the United States previously affected persons who had immigrated from leprosy-endemic areas, ≈34% of new case-patients during 2015–2020 appeared to have locally acquired the disease."
According to the federal Human Resources and Services Administration (HRSA), most new cases have been found in Florida, California, Louisiana, Hawaii, New York and Texas. However, a travel advisory for Central Florida is included in the report due to a disproportional uptick in cases in the region. In the last year alone, the Florida Department of Health reported 19 cases.
"Travel to this area, even in the absence of other risk factors, should prompt consideration of leprosy in the appropriate clinical context. By increasing local physician efforts to report incidence and supporting further research to assess routes of transmission, a congruent effort can be made to identify and reduce spread of the disease."
The HRSA states, "95% of the human population is not susceptible to infection with M. leprae, the bacteria that causes Hansen's disease (leprosy)." Treatment with antibiotic drugs is very effective in combating the disease, but an early diagnosis is critical.
Without treatment, leprosy can damage nerves and lead to permanent disabilities, but early treatment can prevent this. In the absence of nerve involvement, the HRSA states leprosy would only present as a "minor skin disease."
Leprosy is spread through droplets "from the nose and mouth during close and frequent contact with untreated cases." The CDC states that though uncommon, leprosy can also be contracted via contact between humans and armadillos.
"In the Southern United States, some armadillos are naturally infected with the bacteria that cause Hansen's disease in people, and it may be possible that they can spread it to people. However, the risk is very low, and most people who come into contact with armadillos are unlikely to get Hansen's disease."
Still, the HRSA advises that armadillos are "wild animals and should be treated as such, with all the proper precautions." In the report, the CDC cited a recent case of a 54-year-old man who contracted the disease in Central Florida. The man "denied any domestic or foreign travel, exposure to armadillos, prolonged contact with immigrants from leprosy-endemic countries, or connections with someone known to have leprosy."
He is described as having resided in Florida his entire life, working in landscaping and spending long periods of time outdoors.
"The absence of traditional risk factors in many recent cases of leprosy in Florida, coupled with the high proportion of residents, like our patient, who spend a great deal of time outdoors, supports the investigation into environmental reservoirs as a potential source of transmission."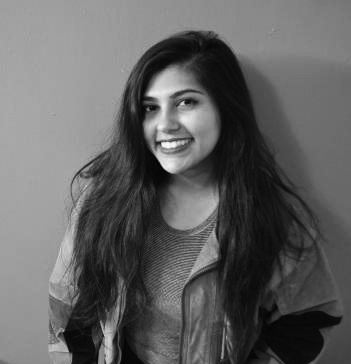 Moumita Basuroychowdhury is a Contributing Reporter at The National Digest. After earning an economics degree at Cornell University, she moved to NYC to pursue her MFA in creative writing. She enjoys reporting on science, business and culture news. You can reach her at moumita.b@thenationaldigest.com.
https://media.thenationaldigest.com/wp-content/uploads/2023/08/01134840/cdc-40x400-1.gif
400
400
Moumita Basuroychowdhury
https://media.thenationaldigest.com/wp-content/uploads/2019/12/23173823/The-National-Digest-785x60-1.png
Moumita Basuroychowdhury
2023-08-03 10:00:43
2023-08-03 14:30:40
Cases of Leprosy Spike in Central Florida