With COVID-19 cases once again rising — while breaking daily records — in countries like the United States, France, and Britain, the World Health Organization's (WHO) Director-General, Tedros Adhanom Ghebreyesus, warned in a press conference that an uptick could put a strain on health systems globally.
"I'm highly concerned that Omicron, being more transmissible, circulating at the same time as Delta, is leading to a tsunami of cases," Tedros stated, adding that the COVID-19 surges could force "immense pressure on exhausted health workers."
Additionally, Tedros voiced his concerns that the new variants could grow further and become more resistant to the vaccines in place, putting greater importance on boosters. "As this pandemic drags on, it's possible that new variants could evade our countermeasures and become fully resistant to current vaccines or past infection, necessitating vaccine adaptations."
Tedros critiqued the failure of his goal for UN member states to reach 40% population immunization — only 102 out of 194 reached the mark — which he said was due to limited supply to low-income countries. "40% was doable. It's not only a moral shame, it cost lives and provided the virus with opportunities to circulate unchecked and mutate."
Tedros — who wants to reach 70% immunization in every country by July — encouraged nations to support each other in faster manufacturing and rollouts of vaccines, while also welcoming innovative solutions for reaching at-risk communities. Right now, only 48.3% of the entire world is fully vaccinated, while 57.5% have received at least one dose.
Despite the Director-General's worrisome remarks, he expressed hope that 2022 could be the year that not only ends the "acute stage" of the pandemic, but puts the world on track for better health security while stating that "it's never too late to do the right thing."
As NBC News notes, 1.8 million COVID-19 cases were reported last week in the U.S., a 69.3% increase from the week prior. Dec. 27 saw 441,278 new cases, the highest total recorded since the pandemic hit the country in March 2020. Holiday travel played an obvious part in the rise, and continues a trend – Dec. 2020 and Jan. of this year saw high U.S. daily case increases as well.
According to the Center for Disease Control and Prevention (CDC), in the week ending on Dec. 25, Omicron made up 58.6% of total COVID-19 cases in the U.S., while Delta made up 41.1%. Omicron is up 36.1% from Dec. 18, while Delta is down 35.9%.
Meanwhile, Britain saw over 128,000 new cases on Dec. 27 — their highest ever recorded — while France saw over 104,000 on Dec. 25. Across the globe, over 2.5 million cases have been recorded since Monday, while the seven-day average is at 946,035.
Despite the increases and rapid transmissions, standard procedures continue to be relaxed. On Monday, the CDC lowered their recommended isolation time from 10 days to five days for both asymptomatic vaccinated and unvaccinated. The CDC also recommended the wearing of masks around people for five days after isolation time.
Similarly, the U.K. reduced their isolation period for those who have tested positive from 10 days to seven days, assuming they've received negative lateral flow tests. WHO has not given a firm opinion on the isolation changes, with emergencies chief Dr. Michael Ryan only saying that "these are judgement calls countries make."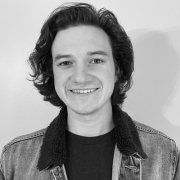 Andrew Rhoades is a Contributing Reporter at The National Digest based in New York. A Saint Joseph's University graduate, Rhoades' reporting includes sports, U.S., and entertainment. You can reach him at andrew.rhoades@thenationaldigest.com.
https://media.thenationaldigest.com/wp-content/uploads/2021/01/04104328/World-Health-Organization-400x400-1.jpg
400
400
Andrew Rhoades
https://media.thenationaldigest.com/wp-content/uploads/2019/12/23173823/The-National-Digest-785x60-1.png
Andrew Rhoades
2021-12-31 09:00:34
2021-12-30 18:11:25
WHO Director-General Worries COVID-19 'Tsunami Of Cases' Could Drive Health Systems Towards Collapse