Thousands of Flights Canceled as Storms Sweep Across the East Coast
Thousands of flights were delayed or canceled in the wake of severe storms that pummeled the East Coast over the weekend. According to FlightAware, more than 330 flights were canceled, and another 1,400 were delayed as of Tuesday morning.
The figures reflect the ongoing travel disruptions caused by turbulent weather in the Eastern U.S. Midday on Monday, the Federal Aviation Administration (FAA) tweeted that they were working to avoid delays and cancellations.
"The FAA is re-routing aircraft around the storms heading to the East Coast as much as possible. Soon we will likely have to pause departures in and out of East Coast airports, including NYC, Philly, DC, Charlotte and Atlanta. Monitor http://fly.faa.gov. #FAAWeatherSad"
By the end of the day Monday, however, 8,200 flights were delayed, and 1,600 were canceled. On Tuesday, Delta Air Lines had to cancel 100 flights, consisting of around 3% of its total schedule, and another 226 were delayed. There were 20 flight cancellations and 22 flight delays at New York's LaGuardia Airport. Atlanta, Newark Liberty, and Boston Logan are a few of the other major airports experiencing a moderate number of cancellations and delays.
The recent storms left nearly 400,000 homes and businesses without power in large regions along the East Coast. Thunderstorms, tornadoes, and hail also led to the deaths of two people, damaged structures and homes, and left dozens of drivers stranded for hours.
People were trapped in their cars for up to five and a half hours in Westminster, Maryland. State police reported that severe weather on Monday caused power lines to fall onto vehicles. Crews worked for hours to de-energize the power lines so drivers could leave the scene.
On his way home from work, Jeffrey Campbell told CNN he was trapped for hours when a utility pole collapsed in front of his vehicle onto other cars, leaving exposed live wires on the ground on either side of his truck. A wire knocked his exterior mirror off the side of his car. "It's just poles coming down one after the other," Campbell said.
Authorities shared that no injuries were reported, but 33 adults and 14 children had to be rescued.
Tom Tomovich, a resident of Hockessin, DE, told 6ABC-TV that the storms ripped the roof of his house off.
"We saw the clouds coming and could hear a rumbling in the distance. We went into the house, and we were on the first floor, and before we could blink an eye, the winds just came right through the back of our house."
The size of hailstones from Monday night's storms in Caroline County, VA, came close to breaking state records. One hailstone, measured at around 4.75 inches, is the third largest ever found in Virginia. The last time hail this size hit the state was in the 1960s.
The initial storms affecting Philadelphia to Atlanta on Monday have since calmed. However, in the Southeast and New England, millions of people may face severe weather on Tuesday.
In a Facebook live briefing, National Weather Service meteorologist Christ Strong said, "This does look to be one of the most impactful severe weather events across the mid-Atlantic that we have had in some time."
As of Tuesday afternoon, more than 220,000 homes and businesses still do not have power in five states, with around 125,000 customers residing in Pennsylvania and North Carolina.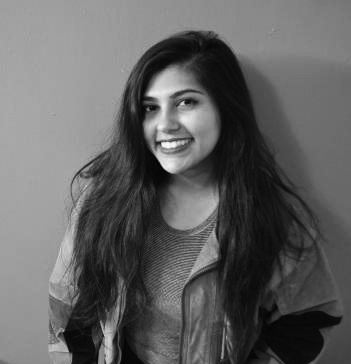 Moumita Basuroychowdhury is a Contributing Reporter at The National Digest. After earning an economics degree at Cornell University, she moved to NYC to pursue her MFA in creative writing. She enjoys reporting on science, business and culture news. You can reach her at moumita.b@thenationaldigest.com.
https://media.thenationaldigest.com/wp-content/uploads/2023/08/08151517/canceled-400x400-1.gif
400
400
Moumita Basuroychowdhury
https://media.thenationaldigest.com/wp-content/uploads/2019/12/23173823/The-National-Digest-785x60-1.png
Moumita Basuroychowdhury
2023-08-08 09:00:47
2023-08-08 15:17:48
Thousands of Flights Canceled as Storms Sweep Across the East Coast