Could Greener Lifestyles Lead To Greater Happiness? Studies Suggest So
For those that try to keep the Earth green and prosperous, you may have some good feelings coming your way as a "thank you" from Mother Nature. According to studies, research shows that there may be a positive relationship between pro-environmental behaviors and overall wellbeing.
As Cardiff University senior research fellow Stuart Capstick explained, there are a number of reasons for this connection. One could be that taking the steps to protect and better the environment fulfills our basic psychological needs, "such as the sense that we are making a useful contribution to the world or acting on our own values and concerns."
Capstick noted that kind of logic can also act in the opposite way. People who are in a better state of mind are more likely to pay attention to the environment surrounding them, acting in a way that will benefit everyone rather than just themselves.
In the study that Capstick was an author of, the research went beyond the relationship between environmentalism and wellbeing. Instead, they focused on whether this positive influence was only obtainable in wealthy countries, or if privilege is a nonexistent factor.
Studying 7,000 people in over several different countries like India, the U.K., and Denmark, the research found that regardless of their home and wealth, people that committed environmentally friendly acts — from reducing food waste to donating to environmental campaigns — had their wellbeing positively affected.
"At the personal level, the connection between green behaviour and wellbeing was as pronounced for those on lower incomes as those in higher income brackets," Capstick said. He also added that regardless of how materialistic or selflessness people claimed themselves to be, their wellbeing rose the same regardless in the event of a environmental action.
The key difference between countries found by Capstick and co. was that nations with a "more collectivist social organisation," such as Brazil and China, had a "particularly profounding" wellbeing impact on those who participating in eco-friendly activities as a group.
Considering the data, then, would seem to suggest that a very simple way of improving your mental state is to take the steps to benefit the world around you. Luckily, there is plenty of flexibility when it comes to the actions that can make a difference.
According to BBC, looking for eco-friendly clothes — like cotton over polyester — and shopping at second-hand stores is a great way to bolster both your closet and your sense of eco-responsibility. When it comes to food, meanwhile, eating locally and seasonally are recommended, as is perhaps cutting down on meat.
"I don't think everyone has to go vegan to make a huge change. The more realistic thing is for the majority of people cutting down meat consumption to a couple of days a week."
Recycling and reusing materials is always a major environmental aid, and it's as easy as throwing your plastic water bottle into a blue bin. That simpliness also applies to habits around the house, like turning off the faucet when you're brushing your teeth or flicking off the lightswitch after leaving a room. You'll also be saving money if you do the latter.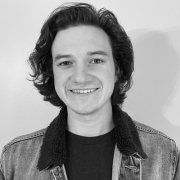 Andrew Rhoades is a Contributing Reporter at The National Digest based in New York. A Saint Joseph's University graduate, Rhoades' reporting includes sports, U.S., and entertainment. You can reach him at andrew.rhoades@thenationaldigest.com.
https://media.thenationaldigest.com/wp-content/uploads/2022/05/20132158/Green-Heart-Lifestyle-400x400-1.jpg
400
400
Andrew Rhoades
https://media.thenationaldigest.com/wp-content/uploads/2019/12/23173823/The-National-Digest-785x60-1.png
Andrew Rhoades
2022-05-22 09:00:29
2022-05-20 13:23:37
Could Greener Lifestyles Lead To Greater Happiness? Studies Suggest So