Daniel Radcliffe Produces Film About Paralyzed Harry Potter Stunt Double
Daniel Radcliffe, renowned for his portrayal of the beloved wizard Harry Potter, is producing a new documentary about his stunt double, David Holmes. While filming The Deathly Hollows—Part 1 in 2009, Holmes suffered a devastating injury on set that left him paralyzed from the chest down.
The documentary, "David Holmes: The Boy Who Lived," will feature interviews with Radcliffe, friends, family, and former crew, as well as personal footage from Holmes' life over the last decade.
Its synopsis reads, "The film is a coming-of-age story of stuntman David Holmes, a prodigious teenage gymnast from Essex, England, who is selected to play Daniel Radcliffe's stunt double in the first 'Harry Potter' film when Daniel is just 11."
"Over the next 10 years, the two form an inextricable bond, but on the penultimate film, a tragic accident on set leaves David paralyzed with a debilitating spinal injury, turning his world upside down. As Daniel and his closest stunt colleagues rally to support David and his family in their moment of need, it is David's extraordinary spirit of resilience that becomes their greatest source of strength and inspiration."
In an interview with the Mirror in 2014, Holmes described the "jerk back" stunt that had gone wrong, in which he was to be pulled backward "at speed" by a high-strength wire to simulate the effects of an explosion. Holmes instead was launched into a wall, breaking his neck.
Warner Bros. Discovery released a statement about the documentary, sharing more about what the film will entail.
"Featuring candid personal footage shot over the last decade, behind-the-scenes material from Holmes' stunt work, scenes of his current life and intimate interviews with David, Daniel Radcliffe, friends, family and former crew, the film also reflects universal themes of living with adversity, growing up, forging identities in an uncertain world and the bonds that bind us together and lift us up."
On Tuesday, Holmes posted on his Instagram about the documentary, stating, "I can now share with you all the secret project and four years' hard work that has gone into creating this film: THE BOY WHO LIVED."
"Being a stuntman was my calling in life, and doubling Harry was the best job in the world. This film tells the story of not just my achievements in front of camera, but also the challenges I face every day, and my overall attitude to life after suffering a broken neck. In the turbulent world we find ourselves living in right now, I would like to quote Harry; 'We are only as strong as we are united, as weak as we are divided.'"
Holmes also thanked medical staff, Radcliffe and Harry Potter author, JK Rowling, for their support. Writing about Radcliffe, he expressed they were both "immensely proud of our time on the Harry Potter films, and the joy and comfort it brings to audiences around the world on a daily basis."
In 2020, Radcliffe and Holmes teamed up to launch Holmes' Cunning Stunts podcast, which profiles interviews with other Hollywood stunt performers. While attempting to debunk a common misconception about stunt performers, Radcliffe said in one episode, "I think there's a myth around stuntmen that they are just superhuman in some way."
"When the public sees something really painful or horrible, they think it was a visual effect or that there's some clever, safe way of doing it. Often that's not the case. There's no way of faking, for example, falling down stairs. When you get hit by a car, you're still getting hit by a car, even if it's going slower than it would. They find the safest way of doing it, but it can still hurt."
Radcliffe is serving as the documentary's executive producer. The film, directed by Dan Hartley, makes its premiere on HBO, including HBO Max, on Nov. 15.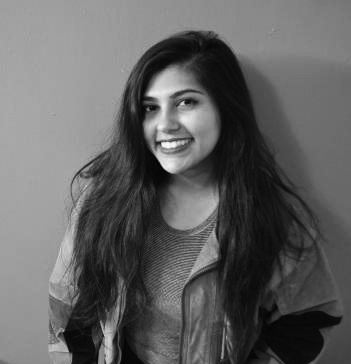 Moumita Basuroychowdhury is a Contributing Reporter at The National Digest. After earning an economics degree at Cornell University, she moved to NYC to pursue her MFA in creative writing. She enjoys reporting on science, business and culture news. You can reach her at moumita.b@thenationaldigest.com.
https://media.thenationaldigest.com/wp-content/uploads/2023/10/25140721/hogwarts-400x400-1.gif
400
400
Moumita Basuroychowdhury
https://media.thenationaldigest.com/wp-content/uploads/2019/12/23173823/The-National-Digest-785x60-1.png
Moumita Basuroychowdhury
2023-10-26 09:00:28
2023-10-26 10:35:45
Daniel Radcliffe Produces Film About Paralyzed Harry Potter Stunt Double