Georgia Supreme Court Rejects Abortion Law Challenging, Upholding Six-Week Ban
In a ruling from Georgia's State Supreme Court this week, the state upheld their banning of abortions past the six-week mark. 
The ruling also reverses a lower court's decision to get rid of certain sections of the LIFE Act; which bans abortion when early cardiac activity is detected. The lower court wanted to void certain aspects of the LIFE Act because it was enacted prior to the US Supreme Court's decision to overturn Roe Vs. Wade. 
According to CNN, the ruling made on Tuesday stated that "the trial court erred in relying on overruled decisions of the United States Supreme Court to conclude that portions of the LIFE Act violated the United States Constitution when enacted in 2019. 
The same United States Constitution governs today as when the LIFE Act was enacted, and Georgia courts are required to look to the United States Supreme Court's now-controlling interpretation of the United States Constitution when determining whether a statutory law violates that Constitution. 
We are pleased with the court's decision and will continue to defend the constitutionality of Georgia's LIFE Act," Georgia Attorney General Chris Carr said in a statement.
Monica Simpson, the executive director of the SisterSong Women of Color Reproductive Justice Collective and also a plaintiff in case, responded to the decision made by the courts this week: 
"Today's devastating decision means that our people will continue to face the horrible reality that they are in today where Georgians are suffering because they cannot access abortion care."
"This abortion ban has forced Georgians to travel across state lines at great expense or continue the life-altering consequences of pregnancy and childbirth against their wills," she stated. 
Lauren Eden, advocate for the Abortion Survivors network, told CNN, "I am thrilled. It's going to protect so many innocent lives like mine. This will not only protect the lives of unborn babies, but also the lives of the mothers who we know suffer so much pain after an abortion procedure."
Georgia House Democrats, spoke out against the decision in a statement, "This harmful decision leaves in place a deadly restriction on reproductive rights and criminalizes doctors who are seeking to provide life saving healthcare to patients across the state."
The Georgia State Supreme Court plaintiffs said the ban "violates the due-process, equal-protection, and/or inherent-rights provisions of the Georgia Constitution."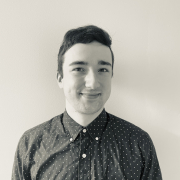 Eric Mastrota is a Contributing Editor at The National Digest based in New York. A graduate of SUNY New Paltz, he reports on world news, culture, and lifestyle. You can reach him at eric.mastrota@thenationaldigest.com.
https://media.thenationaldigest.com/wp-content/uploads/2023/10/25134607/justice.gif
400
400
Eric Mastrota
https://media.thenationaldigest.com/wp-content/uploads/2019/12/23173823/The-National-Digest-785x60-1.png
Eric Mastrota
2023-10-26 10:00:39
2023-10-26 13:31:23
Georgia Supreme Court Rejects Abortion Law Challenging, Upholding Six-Week Ban