Half Of US Adults Could Be Vaccinated By This Weekend 
According to an adviser from the White House, the United States is currently on track to have half of all adults vaccinated with at least one Covid-19 shot by this weekend, however, the adviser also emphasized that this doesn't mean America is done with the pandemic. 
"We do have to remember that there are 100 million-plus adults that still haven't been vaccinated. They're not there yet, and you don't win the war until you bring everybody over with you."
President Joe Biden recently announced the goal of getting vaccinations open for all adults in all 50 states by April 19th, a task that is becoming more and more likely to occur as vaccine supplies increase, according to Andy Slavitt, the White House senior adviser who recently spoke to the press regarding the pandemic. 
Dr. Anthony Fauci has claimed that around 70-85% of the population needs to be vaccinated to reach a proper herd immunity, and many states have a large population of people who don't want to be vaccinated. Current data projects that certain states will likely be done vaccinating all willing adults by mid-June, while others could take until the end of 2021. 
Some states have been criticized for prematurely lifting mask mandates and other procedures meant to curb the spread of the virus due to the fact that they feel the vaccine's release is enough to re-open the world. Fauci claims this couldn't be more false: 
"It's too premature to declare victory, we've got to continue to hang in there a bit longer by continuing with the public health measures."
Slavitt claims that the US is more than equipped to stay on course with vaccination efforts, which is a great sign for the future of the nation in regards to this pandemic's end. This is great news considering more and more health experts are growing concerned with the number of variants of the virus appearing throughout all 50 states. 
Dr. Rochelle Walensky is the director of the US Centers for Disease Control and Prevention who recently discussed how "the daily rate of new cases has been on the rise over the last four weeks due to highly transmissible variants like B117 spreading." According to Walensky within the past week alone five states have accounted for 44% of new Covid-19 cases. 
Within the past week there have been around 453,000 new cases in the US; New York, Michigan, Florida, Pennsylvania, and New Jersey accounting for 198,000 of those cases. According to data from Johns Hopkins University, "Michigan had the highest rate per capita and is leading the country in terms of new cases. Along with Michigan, Minnesota is also reporting some of the highest new cases in the country, however both states have high levels of vaccination."
Many health experts are also discussing how to monitor which US citizens have been vaccinated and which haven't in a post-pandemic world. Many believe that vaccine passports, or some form of official written proof of vaccination, should be required to enter into certain highly populated spaces. New York, for example, is currently testing out "Excelsior passes" to grant vaccinated citizens access to sports events and concerts at limited capacity. 
Director for the Center for Infectious Disease Research and Policy at the University of Minnesota Michael Osterholm, recently claimed that "in addition to vaccination documentation debates, the US will also have to contend with 'long Covid,' a condition in which even patients with relatively mild illnesses could suffer symptoms long after their infection."
One in three people who have been infected with Covid-19 have reported longer mental health and neurological symptoms, according to a recent study, so the US will have to continue to fund research that can help those individuals in their continued Covid journey after the pandemic comes to its eventual end.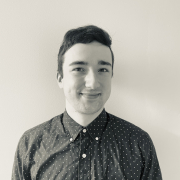 Eric Mastrota is a Contributing Editor at The National Digest based in New York. A graduate of SUNY New Paltz, he reports on world news, culture, and lifestyle. You can reach him at eric.mastrota@thenationaldigest.com.
https://media.thenationaldigest.com/wp-content/uploads/2020/12/10114042/Doctor-Giving-Coronavirus-Vaccine-400x400-1.jpg
400
400
Eric Mastrota
https://media.thenationaldigest.com/wp-content/uploads/2019/12/23173823/The-National-Digest-785x60-1.png
Eric Mastrota
2021-04-07 10:49:24
2021-04-07 16:11:17
Half Of US Adults Could Be Vaccinated By This Weekend