Hawaii Set To Welcome Back Travelers On Nov. 1
After seeing a considerable drop in COVID-19 cases and hospitalizations, Hawaii's governor David Ige said on Twitter that the state plans to reopen to both essential and non-essential travelers (regardless of vaccination status) starting on Nov. 1.
"I'm encouraged by the continuing trend of lower case counts of COVID in our islands. Our hospitals are doing better and seeing fewer patients. This gives us the ability to move forward in our economic recovery and safely welcome back fully vaccinated domestic travelers."
Due to Hawaii's "Safe Travels" program (which will continue to remain in effect), non-vaccinated travelers will be required to test negative for COVID-19 within 72 hours of their departure time to Hawaii, or be subjected to a 10-day mandatory quarantine. Visitors will also have to have to go through temperature screening upon arrival.
Ige stated that Hawaii is continuing to see information from the federal government about international travels plans, and that an appropriate plan will be in place prior to Nov. 8. Ige also assured Hawaii will continue to monitor case counts and hospitalizations, and will make adjustments when necessary while also prioritizing the safety and wellbeing of its residents.
Hawaiian Airlines has also stated that it's important for Hawaii to match its travel policies with federal rules on internal travel in order to avoid confusion while erasing further screenings and testings.
According to John Hopkins University, Hawaii has recorded 82,730 COVID-19 cases and 876 deaths. The state saw a spike in late August, when it had a seven-day average of 921 cases and five deaths. Due to the uptick, Ige asked travelers on Aug. 23 to stay away.
Hawaii local news station KHON noted that Ige's request for non-essential travelers to stop entering the state was just that – no enforcements were made to travel rules. However, visitors listened, and the impact it had was very visible.
Hawaii's stoppage of non-essential travelers sent shockwaves throughout the Hawaii tourism industry. At one point, Maui County saw up to 52,000 room cancellations and a loss of around $25.2 million. Hotel occupancy, which is typically around 50 to 60% in September, dropped to 30%.
"Since the governor's request for nonessential travel to halt, the industry has seen cancellations increase and occupancy cut nearly in half in some instances," Hawaii Lodging and Tourism Association President and CEO Mufi Hannemann stated at the time. "Some hotels have been forced to offer discounts in order to keep operating, and all of this taking place during our normal slow season."
Businesses also had to pull back job offers and experienced layoffs due to the lack of visitor activity. When it was all said and done, the industry lost millions of dollars in economic revenue. Now, tourism leaders will hope to recoup those losses once the visitor numbers start to inch back up.
It remains to be seen whether businesses and hotels will be ready for the reopening in two weeks. However, while Hannemann said that there could be challenges — such as large gatherings — he would rather face a problem like this than what they had to go through in September and October.
Currently, Hawaii has a seven-day average of 124 cases and three deaths. Hawaii also possesses close to a 70% vaccination rating. As USA Today notes, most of Hawaii's visitors during the pandemic have come from the other 49 states due to other countries continuing to have rigid travel restrictions.
Tourism plays a major role in Hawaii's economy – in 2019, visitor spending added up to $17.75 billion, and tourism supported 216,000 jobs. In August 2021, Hawaii saw 211,269 total visitors. That's greatly up from August 2020's total of 22,625 visitors, but still down from August 2019's 252,916 visitors.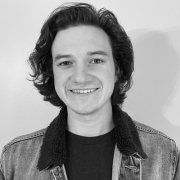 Andrew Rhoades is a Contributing Reporter at The National Digest based in New York. A Saint Joseph's University graduate, Rhoades' reporting includes sports, U.S., and entertainment. You can reach him at andrew.rhoades@thenationaldigest.com.
https://media.thenationaldigest.com/wp-content/uploads/2021/10/22124130/Plane-and-Palm-Trees-400x400-1.jpg
400
400
Andrew Rhoades
https://media.thenationaldigest.com/wp-content/uploads/2019/12/23173823/The-National-Digest-785x60-1.png
Andrew Rhoades
2021-10-24 09:00:53
2021-10-25 12:00:33
Hawaii Set To Welcome Back Travelers On Nov. 1