HV.1, The New Covid-19 Variant Spreading Throughout The US 
A new Covid-19 variant is dominating the cases in the US, with another version of the coronavirus already spreading overseas. 
Kelly Oakeson, the chief scientist for next generation sequencing and bioinformatics for the Utah Department of Health and Human services, stated that "virus evolution is what we're seeing in real time," according to Deseret News. 
HV.1 is the variant currently the most prevalent in the US. "The variant is just getting better at getting into our cells. It's better at making us sick. It's better at doing what viruses do," Oakeson said. 
"The variant hasn't yet reached dominant status in Utah but should soon, since the state tends to lag about two weeks behind the national variant proportions estimated by the Centers for Disease Control and Prevention," he said. 
When it comes to what citizens in Utah, where the variant is quite prominent, should know about HV.1, Oakeson stated that "it's more infectious." 
"It can definitely infect more people. That's why we're seeing it increase in prevalence in the population. The symptoms seem to be the same. The severity seems to be the same as EG.5. I wouldn't call it severe but I wouldn't call it mild."
"Mild seems to instill in people's minds, 'Oh, it's nothing at all. I don't have to worry about it. it's not going to cause any serious effects.' People are still dying from this, I wouldn't call that mild. People are still getting long COVID from EG.5 or HV.1. I wouldn't call that mild," he explained. 
"People are still ending up in the hospital with this. I wouldn't call that mild. COVID-19 could kill them … (or) they could get it, have a runny nose, and be fine. There's a huge dynamic range there of symptoms and severity."
"If it was happening in the summertime, it might have less of an impact on everything. But now that it's happening in the fall/winter … people are indoors, it's getting colder outside. There's more holidays. 
You're probably going to see an increase in cases for sure. Is that driven by HV.1? Is that driven solely by the seasonality, what time of year it is? No, it's probably a combination of all of those things. … We've seen this now, year after year," he explained.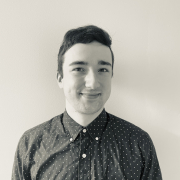 Eric Mastrota is a Contributing Editor at The National Digest based in New York. A graduate of SUNY New Paltz, he reports on world news, culture, and lifestyle. You can reach him at eric.mastrota@thenationaldigest.com.
https://media.thenationaldigest.com/wp-content/uploads/2023/11/06090650/mask-400x400-1.gif
400
400
Eric Mastrota
https://media.thenationaldigest.com/wp-content/uploads/2019/12/23173823/The-National-Digest-785x60-1.png
Eric Mastrota
2023-11-06 09:00:43
2023-11-06 09:07:17
HV.1, The New Covid-19 Variant Spreading Throughout The US