The French Government Is Vowing To 'Protect' Nation From Bed Bugs Outbreak 
The French government is vowing to take action and "reassure and protect" the public amid the "widespread" rise in bedbug infestations in its capital Paris. 
Clement Beaune, the French Transport Minister, stated that he would convene a meeting to "undertale further action to reassure and protect" the public from the reporte of multiple surges in the numbers of bedbug infestations. 
French transport operators are diligently working to combat the bedbug problem after some reports of the insect being sighted in public transportation systems, however, those reports have declined in recent days with no sightings. 
RATP, the operator of the Parisian metro, stated that it's "extremely vigilant on the matter," according to reports from CNN. 
RATP told the news outlet this week that "each sighting is taken into account and is subject to treatment, these last few days, there have been no proven cases of bedbugs recorded in our equipment." 
RATP also stated that a report of a sighting was made last week, but after an assessment, "no presence of bedbugs were recorded on the train." 
SNCF, a railway company that operates many trains throughout France, told CNN that "it takes reports of pests very seriously, but to date we have not observed any presence or proven resorts of bedbugs." 
Deputy mayor of Paris Emmanuel Gregoire called the phenomenon "widespread."
"You have to understand that in reality no one is safe, obviously there are risk factors but in reality, you can catch bedbugs anywhere and bring them home," he said.
Three years ago the government launched an anti-bedbug campaign that included an informational hotline and dedicated website for citizens to utilize should the bugs appear. 
"There are 3.6 million people who come into Paris every day, and bedbugs do not stop on the outskirts of the city," Gregoire stated. 
A spokesperson for Anses, France's national health and sanitary body, stated "the problem was "an emerging phenomenon in France and almost everywhere in the world."
"It's mainly due to the movement of people, populations traveling, the fact that people stay in short-term accommodation and bring back bedbugs in their suitcases or luggage," Johanna Fite from the Anses department of risk assessment told CNN.
"There's an escalation in numbers because bedbugs were increasingly resistant to insecticides. We are observing more and more bedbug populations which are resistant, so there is no miracle treatment to get rid of them."
"Professional companies which intervene in residential areas are telling us that currently the proportion of interventions for bedbugs is atypical compared to normal and is increasing rapidly," Gregoire said.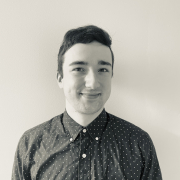 Eric Mastrota is a Contributing Editor at The National Digest based in New York. A graduate of SUNY New Paltz, he reports on world news, culture, and lifestyle. You can reach him at eric.mastrota@thenationaldigest.com.
https://media.thenationaldigest.com/wp-content/uploads/2023/11/03132335/bugs-400x400-1.gif
400
400
Eric Mastrota
https://media.thenationaldigest.com/wp-content/uploads/2019/12/23173823/The-National-Digest-785x60-1.png
Eric Mastrota
2023-11-03 10:00:01
2023-11-03 13:23:55
The French Government Is Vowing To 'Protect' Nation From Bed Bugs Outbreak