$34B of US Real Estate May Be Fully or Partially Underwater by 2050
Rising waters due to climate change could engulf $34 billion in US real estate within the next 30 years.
According to a report from the nonprofit Climate Central, up to 650,000 properties will be underwater or partially below the tidal boundary level within 30 years. Thirty counties across the country will lose more than 10% of their useable land, and 100 counties will lose at least 2% of their usable land.
The states most affected will lose a sizable portion of their total dry landmass. These states include Louisiana (8%), Florida (1.8%), North Carolina (1.3%) and Texas (0.2%).
Rising waters will likely make these locations less desirable to live and work in, causing property values to plummet. Property taxes are an integral part of a municipal's budget. They pay for many community social services, including schools, fire protection, emergency services, transport and other governmental aids.
Taxes also fund disaster relief and the subsequent costs of rising sea levels. New infrastructure, building safeguards against rising tides and relocating entire communities cost money. The aftermath of a rise in waters will quickly deplete many localities of their necessary funding.
"Property taxes fund local government operations, which typically include services such as K-12 schooling, roads and other infrastructure, police and fire protection, water, waste management, sewers, public transit, parks and public housing. Quality public services at competitive tax rates are key to attracting and retaining residents and businesses, which in turn support local tax revenues. Diminished property values and a smaller tax base can lead to lower tax revenues and reduced public services–a potential downward spiral of disinvestment and population decline, reduced tax base and public services and so on."
Seas will rise 8 to 23 inches along the nation's coasts by 2050. The East Coast, particularly the Southeast, will be hit the hardest. Due to the sediment that flows in from the Mississippi River and the drilling for oil and gas pipelines, the gulf coast will be hit even harder by rising water levels and sinking ground.
Mark Rupp, director of the adaptation program at Georgetown Climate Center, points out that insurance carriers are reluctant to serve the Florida market, have become insolvent or have pulled out from the state entirely.
"How many mortgage lenders want to be lending for mortgages in flood-prone areas if they don't think they're going to be paid back?"
Rupp emphasizes that it is essential that these communities can rely on their state and federal governments to pay attention, fund their communities and provide a plan.
According to NASA, the earth's climate has changed at a rate unseen in the past 10,000 years. The current rate of global warming is "occurring roughly ten times faster than the average rate of warming after an ice age." The carbon dioxide we release is "increasing about 250 times faster than it did from natural sources after the last Ice Age."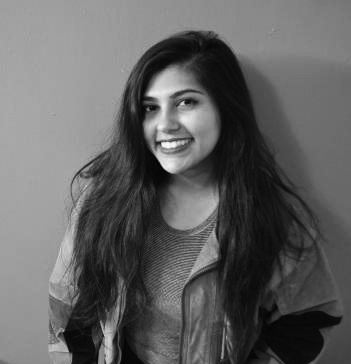 https://media.thenationaldigest.com/wp-content/uploads/2022/09/09151046/flooding-400x400-1-1.jpg
400
400
Moumita Basuroychowdhury
https://media.thenationaldigest.com/wp-content/uploads/2019/12/23173823/The-National-Digest-785x60-1.png
Moumita Basuroychowdhury
2022-09-10 09:00:26
2022-09-09 15:12:33
$34B of US Real Estate May Be Fully or Partially Underwater by 2050