President Biden Issues Executive Order for AI Oversight
On Monday, President Joe Biden signed an executive order covering a wide range of topics related to artificial intelligence, paving the way for new government regulations and funding.
The 111-page order covers multiple facets of AI and areas of concern or development, including civil rights, cybersecurity, discrimination, global competition, and a push for establishing federal AI jobs.
A senior White House official, who wished to remain anonymous, reportedly told NBC News that the potential uses of AI are so vast that effective regulations must cover a lot of ground. He also underscored the need for "significant bipartisan legislation."
"AI policy is like running into a decathlon, and there's 10 different events here, and we don't have the luxury of just picking 'we're just going to do safety' or 'we're just going to do equity' or 'we're just going to do privacy.' You have to do all of these things."
The order expands on a July nonbinding agreement between seven of the most prominent U.S. technology companies developing AI. The agreement required the companies to hire outside experts to identify weaknesses in their systems. The government can legally require companies to disclose the results of those safety tests under the Defense Production Act.
The Department of Commerce will also be required to develop guidelines for properly "watermarking" AI content, such as "deepfake" videos and ChatGPT-generated essays.
In an interview with NBC News, the Stanford Institute for Human-Centered Artificial Intelligence co-director Fei-Fei Li stressed the importance of government funding for AI to solve society's pressing issues.
"The public sector holds a unique opportunity in terms of data and interdisciplinary talent to cure cancer, cure rare diseases, to map out biodiversity at a global scale, to understand and predict wildfires, to find climate solutions, to supercharge our teachers. There's so much the public sector can do, but all of this is right now starved because we are severely lacking in resources."
Some of the other topics covered in the order are geared toward anticipating and mitigating real-world problems that may arise from the widespread implementation of AI.
For instance, it asks the Department of Labor to address the potential for AI to cause job losses; the Consumer Financial Protection Bureau and Department of Housing and Urban Development to address how AI may exacerbate discrimination in banking and housing sectors; and the Office of Management and Budget, and others, to determine how the government can use AI without jeopardizing privacy rights.
The AI Now Institute managing director, Sarah Myers West, praised President Biden for including ethical concerns in the executive order. The nonprofit focuses on the societal implications of artificial intelligence use.
"It's great to see the White House set the tone on the issues that matter most to the public: labor, civil rights, protecting privacy, promoting competition. This underscores you can't deal with the future risks of AI without adequately dealing with the present. The key to looking forward will be to ensure strong enforcement as companies attempt to set a self-regulatory tone: industry cannot be left to lead the conversation on how to adequately address the effects of AI on the broader public."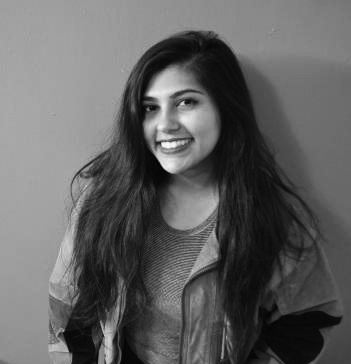 Moumita Basuroychowdhury is a Contributing Reporter at The National Digest. After earning an economics degree at Cornell University, she moved to NYC to pursue her MFA in creative writing. She enjoys reporting on science, business and culture news. You can reach her at moumita.b@thenationaldigest.com.
https://media.thenationaldigest.com/wp-content/uploads/2023/10/31133249/ai-400x400-1-1.gif
400
400
Moumita Basuroychowdhury
https://media.thenationaldigest.com/wp-content/uploads/2019/12/23173823/The-National-Digest-785x60-1.png
Moumita Basuroychowdhury
2023-10-31 09:00:24
2023-10-31 13:34:10
President Biden Issues Executive Order for AI Oversight