Young Europeans More Likely To Make Major Lifestyle Changes To Save Planet, New Survey Reveals
According to a survey taken across seven countries, younger people in Europe are more willing than older generations to make major lifestyle changes that would help combat climate change to help save the planet. 
The Guardian measured the data through the YouGov polling platform, which showed the general worldwide economic downturns in recent years have also dimmed their hopes for the future; more than half of those surveyed stated they were worried they'd be unable to own a home within the next ten years. 
Britain, Denmark, France, Germany, Italy, Spain, and Sweden participated in the survey back in August. The results showed that individuals between the ages of 18-to-24-year-olds felt like current economic conditions could also push them away from starting families. 
According to the Guardian's report, "28% of 18- to 24-year-olds and 30% of 25- to 34-year-olds said they would be willing – or were already planning – to have fewer children than they would otherwise like."
54% of individuals in that same age group said they would get rid of their car, or already have, and instead stick to walking, cycling, or public transportation, while only 45% of people over the age of 65 said they would do the same. 41% of the younger generation said they could switch to an electric car against 21% of the older generation. 
Both ends of the age spectrum offered a willingness to make lifestyle changes in order to do their part to combat climate change. The older age groups stated they would be more willing to create smaller adjustments such as refusing to buy single-use plastics, only buying seasonal produce, and creating more green spaces in their homes. 
Younger generations are more likely to "support radical government measures in key policy areas than older cohorts, but were less favorable than their elders towards public policy moves that could be perceived as incremental.
A ban on the production and sale of petrol and diesel cars, for example, would have the support of 46% of 18- to 24-year-olds and 42% of 25- to 24-year-olds, against 28% of 55- to 64-year-olds and just 22% of respondents over the age of 65," wrote Jon Henley and Michael Goodier of the Guardian. 
Both age brackets agreed on the general concern of climate change and its impact on our future. More than 70% of the total population surveyed said they were very or fairly worried. 
Additionally, the survey showed that regardless of their age, most Europeans believe that the European Union should be making decisions about how the world and its many nations can combat climate change at a larger level. 
Along with this line of thinking is the belief that a more collaborative effort among the union would lead to more success in the fight against climate change, rather than just letting individual countries make their own policies.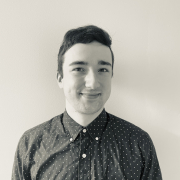 Eric Mastrota is a Contributing Editor at The National Digest based in New York. A graduate of SUNY New Paltz, he reports on world news, culture, and lifestyle. You can reach him at eric.mastrota@thenationaldigest.com.
https://media.thenationaldigest.com/wp-content/uploads/2023/10/26143404/planet-400x400-1.gif
400
400
Eric Mastrota
https://media.thenationaldigest.com/wp-content/uploads/2019/12/23173823/The-National-Digest-785x60-1.png
Eric Mastrota
2023-10-27 09:00:44
2023-10-27 09:42:39
Young Europeans More Likely To Make Major Lifestyle Changes To Save Planet, New Survey Reveals