Scientists Discover New Way To Potentially Slow Down The Progression Of Dementia 
Scientists at the University of Helsinki have successfully demonstrated a new way to potentially slow down the progression of dementia, and other memory disorders. 
Within their demonstration, according to SciTechDaily, scientists showed that a compound called a "PREP inhibitor" can prevent the build up of one of the harmful proteins that's responsible for contributing to memory disorders. 
The protein build up itself is seen in patients suffering with Parkinson's disease, Alzheimer's, and other types of dementia. 
According to the University of Helsinki and their publishing in SciTechDaily, the process within these diseases "involves the formation of b-amyloid plaques and Tau protein aggregates within brain cells, which are known as neurofibrillary tangles. The prevailing theory suggests that the creation of Tau aggregates ultimately leads to the death of neurons."
The amount of Tau present parallels the severity of symptoms within these diseases. 
In a published paper, Professor Timo Myöhänen's group from the Universities of Helsinki showed that "a PREP inhibitor reduces Tau accumulation and toxicity also in the cellular models, including patient-derived neurons from frontotemporal dementia patients."
The PREP inhibitor treatment was also tested within a mouse model for frontotemporal dementia. In the clinical trial, a one-month treatment with the PREP inhibitor was started by the time scientists found memory impairment within the subjects. 
After their PREP inhibitor treatment, the mice who received a control treatment showed poor performance in memory tests, while the mice treated with the PREP inhibitor had normal cognitive skills. 
"Our most important discovery was that the PREP inhibitor treatment had reduced Tau accumulation in the brain areas related to cognition and memory, also leading to reduced oxidative stress markers that are common in neurodegenerative diseases," says Professor Timo Myöhänen.
"The results from the memory tests after PREP inhibitor treatment were surprisingly good, as treatments in similar studies are usually initiated before the symptoms, not after symptom onset. This supports the further development of PREP-targeting drugs, and we are currently looking for investors or collaborators for this", Professor Myöhänen says.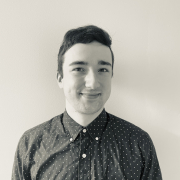 Eric Mastrota is a Contributing Editor at The National Digest based in New York. A graduate of SUNY New Paltz, he reports on world news, culture, and lifestyle. You can reach him at eric.mastrota@thenationaldigest.com.
https://media.thenationaldigest.com/wp-content/uploads/2023/06/26140631/dementia-400x400-1.gif
400
400
Eric Mastrota
https://media.thenationaldigest.com/wp-content/uploads/2019/12/23173823/The-National-Digest-785x60-1.png
Eric Mastrota
2023-06-28 09:00:41
2023-06-28 10:48:36
Scientists Discover New Way To Potentially Slow Down The Progression Of Dementia