Magnolia Bakery To Begin Selling Cannabis Edibles 
Famous New York City-based Magnolia Bakery is venturing into a new version of some of their most iconic desserts: cannabis edibles. 
Magnolia Bakery will be transforming some of their most popular desserts, such as their banana pudding and red velvet cake, into THC-infused edibles in the form of limited-edition bars. This marks the bakery's first venture into the cannabis market. 
According to the bakery, they're planning to "celebrate the brand's most iconic, fan-favorite flavors in a new light."
Both bars will contain tetrahydrocannabinol, or THC, the part of cannabis' chemical makeup that produces the "high" when ingested. 
One of the iconic bakery desserts being made into a bar is the "Swirled Famous Banana Pudding," which contains a dollop of Magnolia's creamy vanilla pudding, crunchy vanilla cookies, and freeze-dried bananas. The bar is 10 small pieces containing 10mg of THC per piece. 
The other bar is a take on their "Red Velvet Piece Ahh Cake," which will have flavors of their "moist, crimson-colored cake, a cream cheese flavor and rich chocolate." This bar is also 10 pieces, and contains 10mg of THC as well as 10mg of CBD per piece. 
The prices of the bar will range from $18 to $30 depending on the flavor and state in which the bar is sold. As of this week, the bars are only being sold in three states; Illinois, Nevada, and Massachusetts. The bars will be sold through Rise Dispensaries, as Magnolia worked with Green Thumb Industries to make the bars. 
Green Thumb Industries is known for their production of Incredibles Edibles. While marijuana is still illegal on a federal level, around two dozen US states have legalized it for adult medical and recreational use. 
With these legalizations, the edible market in general has grown exponentially, with products such as gummies, mints, brownies, cookies, and candy bars being sold under hundreds of brands. 
According to Headset, a cannabis research firm, edibles account for 12% of the total weed sales in the US, trailing behind actual flower, vapor pens, and pre-rolls. 
Every three of every four edibles sold are gummies. 
"Gummies are easier to travel with and carry around in your pocket versus a bunch of chocolates, fruity or sour flavors probably mask the weedy taste of edibles better," Headset cofounder Scott Vickers told CNN.
Edibles generated about $2 billion in sales last year, which is a 6% increase from the year before. For Magnolia specifically, the edibles could bring a new wave of popularity to the bakery. 
"There is no real downside to Magnolia, as consumer opinions on cannabis are now relatively liberal. Moreover, these products will be sold through dispensaries rather than being available in mainstream retailers, so people not interested in marijuana will not be exposed to them," he said to CNN.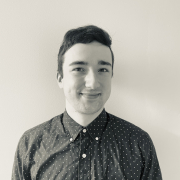 Eric Mastrota is a Contributing Editor at The National Digest based in New York. A graduate of SUNY New Paltz, he reports on world news, culture, and lifestyle. You can reach him at eric.mastrota@thenationaldigest.com.
https://media.thenationaldigest.com/wp-content/uploads/2023/11/03122807/magnolia-400x400-1.gif
400
400
Eric Mastrota
https://media.thenationaldigest.com/wp-content/uploads/2019/12/23173823/The-National-Digest-785x60-1.png
Eric Mastrota
2023-11-03 09:00:28
2023-11-03 12:28:30
Magnolia Bakery To Begin Selling Cannabis Edibles