U.S. Opens Mexican, Canadian Land Borders To Fully Vaccinated People
After over a year and five months of heavily restricted travel, the United States will begin easing bans by allowing fully vaccinated, nonessential travelers to cross into the country over the Mexican and Canadian land borders.
Details of the new policy were previewed to a number of reporters by senior administration officials, who chose to remain anonymous. The officials gave comments on the opening, saying that the vaccination requirements will ensure safety during travels.
"This is an important step that will further enhance the safety of international travel and the safety of Americans at home. These new vaccination requirements deploy the best tool we have in our arsenal to keep people safe and prevent the spread of COVID-19."
Officials explained that the easing of nonessential traveling across borders will begin in early November, although a date was not specified. Unvaccinated persons can only enter if they have essential purposes.
The second phase of the rules will begin in early January 2022, which will see all travelers, whether essential or nonessential, require vaccinations in order to enter the country.
According to officials, the period between November and January should "provide ample time for essential travelers such as truckers and others to get vaccinated, enabling a smooth transition to this new system."
While the current travel restrictions end on Oct. 21 as USA Today points out, there will be a new restriction placed leading up until the day in November that phase one begins.
While it isn't know what vaccines will be permitted at the border crossings, USA Today gave a list of vaccines that are either U.S. Food and Drug Administration (FDA) or World Health Organization (WHO) approved, which include Pfizer, Moderna, Johnson & Johnson, Sinovac, and Sinopharm.
These new travel rules also only apply to legal travelers. Illegal travelers who attempt to enter into the country will still be in violation of Title 42, which allows the U.S. to expel immigrants without allowing them a chance for asylum.
While the Trump Administration came under scrutiny for their use of Title 42, the Biden Administration has also enforced the law as recently as late September when thousands of Haitians congregated at the Texas border.
Officials explained that travelers via vehicle, rail, and boat will be asked by the U.S. Customs and Border Protection for their vaccination status, along with other typically needed admission documents. Officials also stated that COVID-19 testing will not be required for vehicle, sea, or rail assuming the passengers have their vaccination.
The timing of these new protocols were likely influenced by the surrounding countries' vaccine statuses. One official explained that both Mexico and Canada have high vaccination rates, as well as vaccine availability. Additionally, the official discussed about having both air and land travel approaches be "consistent."
Right now, 38% of the total population in Mexico is vaccinated, while 52% have had at least one dose. Meanwhile, 72% of Canada's population have reached full vaccination, while 77% have received at least one dose.
As CNN notes, the U.S. had been extending the restrictions on Canadian and Mexican border travel on a monthly basis since the pandemic accelerated back in March of 2020. Canada had previously announced that vaccinated U.S. citizens would be able to enter the country in early August. However, the U.S. remained noncommittal about border restrictions at that time.
Ironically, despite the United States' reservations regarding opening Canadian borders to nonessentials, America currently has a lower overall fully vaccinated rate (57%).
Travelers from Mexico and Canada won't be the only foreigners impacted by new protocols. Yahoo! Finance reported that starting in November, all international travelers must be fully vaccinated and provide a negative COVID-19 test three days before a U.S.-bound flight. Additionally, unvaccinated Americans flying abroad will face stricter requirements.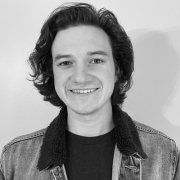 Andrew Rhoades is a Contributing Reporter at The National Digest based in New York. A Saint Joseph's University graduate, Rhoades' reporting includes sports, U.S., and entertainment. You can reach him at andrew.rhoades@thenationaldigest.com.
https://media.thenationaldigest.com/wp-content/uploads/2021/10/15122252/US-Border-400x400-1.jpg
400
400
Andrew Rhoades
https://media.thenationaldigest.com/wp-content/uploads/2019/12/23173823/The-National-Digest-785x60-1.png
Andrew Rhoades
2021-10-15 09:00:47
2021-10-15 12:23:08
U.S. Opens Mexican, Canadian Land Borders To Fully Vaccinated People