Conflict In Sudan Leads To Mass Departure Of Foreigners While Locals Remain Trapped 
A conflict in Sudan between two rival general forces has led to a mass exodus of foreigners from the country while locals are struggling to escape and find themselves in the crossfire. 
Countries such as the United States, the United Kingdom, Sweden, Spain, the Netherlands, Italy, Japan, Germany, Canada, and France have airlifted and evacuated embassy staff, diplomates, and other residents over the weekend. The US and Canada also announced that their governments would be temporarily suspending their operations within the embassies in Khartoum. 
According to John Kirby, a coordinator for strategic communications at the National Security Council in the White House, there's an estimated 16,000 Americans remaining in Sudan; most of which are dual citizens in Sudan as well. 
"These are people that grew up in Sudan, work in Sudan, families are in Sudan and they want to stay in Sudan, so it's a number that is difficult to plan specifically," Kirby said to ABC News.
Kirby also explained that there are several dozen Americans making their way to Sudan's main seaport through a United Nations convoy, while the US is monitoring them through intelligence surveillance to ensure they're safe. 
"We still have military forces prepositioned in the region ready to respond if need be. But right now, it's not very safe to try to run some larger evacuation either out of the nearby air base or even just through rotary lift like we did the other night because the fighting is so intense," he said. 
"The safest thing for Americans to do — those who have decided to stay in Sudan despite the warnings to leave — is to shelter in place and to not move around too much in the city of Khartoum."
Many Sudanese citizens are currently attempting to flee and risking their lives trying to get out of the crossfire of this conflict. 
U.N. Secretary-General Antonio Guterres said the "organization is working with aid groups on the ground and is reconfiguring our presence in Sudan to enable us to continue supporting the Sudanese people. In the meantime, [we have] authorized the temporary relocation both inside and outside Sudan of some U.N. personnel and their families."
"I am in constant contact with the parties to the conflict and have called on them to de-escalate tensions and to return to the negotiating table," Guterres added. 
"Let me be clear: the United Nations is not leaving Sudan. Our commitment is to the Sudanese people, in support of their wishes for a peaceful and secure future. We stand with them at this terrible time."
Tensions between General Abdel-Fattah Burhan, the commander of the Sudanese Armed Forces, and General Mohammed Hamdan Daglo, the head of the Rapid Support Forces, a Sudanese paramilitary group, reached a head on April 15th. 
While the two generals were once allies, they are now battling for control over the North African nation which is saturated in resources. Proposed cease-fires have been consistently failing, with both sides showing no sign of backing down. 
A majority of the fighting and violence is occurring in Sudan's capital, Khartoum. More than 420 people have been killed and over 3,700 have been injured, according to reports from the World Health Organization. 
The U.S. has been in contact with the rival sides "every single day … trying to get them to put down their arms, to abide by the cease-fires that they themselves say they want and to return to some sort of civilian authority," according to Kirby.
"We're doing everything we can to get this fighting stopped," he told ABC News.
 "This is a centrally located, very important, very large African country. We are concerned that other partners, other nations will be affected by this — not just in the region, but beyond — so that's why we're working so hard to get this violence stopped."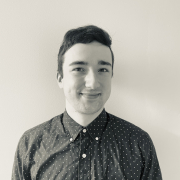 Eric Mastrota is a Contributing Editor at The National Digest based in New York. A graduate of SUNY New Paltz, he reports on world news, culture, and lifestyle. You can reach him at eric.mastrota@thenationaldigest.com.
https://media.thenationaldigest.com/wp-content/uploads/2023/04/24170029/evacuate-400x400-1.gif
400
400
Eric Mastrota
https://media.thenationaldigest.com/wp-content/uploads/2019/12/23173823/The-National-Digest-785x60-1.png
Eric Mastrota
2023-04-25 09:00:45
2023-04-25 09:10:37
Conflict In Sudan Leads To Mass Departure Of Foreigners While Locals Remain Trapped