Members Of A Canadian First Nation To Bring Home Indigenous Totem Pole From Scotland 
Members of a Canadian First Nation recently held a spiritual ceremony this week at the National Museum of Scotland to signify the beginning of an Indigenous totem pole that was stolen almost a full century ago. 
The 36-foot totem pole is currently being restored to the Nisga'a Nation in the northern part of British Columbia. This marks one of the first times a British museum has returned artifacts to any of North America's Indigenous populations. 
The museum initially agreed to return the totem pole last year, which until that point had been on display in the museum since 1930. Researchers in the Nisga'a Nation state that the artifact was taken without consent in 1929 by an anthropologist who then sold it to the museum. 
According to the Associated Press, Chief Earl Stephens, who's Nisga'a cultural name is Sim'oogit Ni'isjoohl, said that "in Nisga'a culture, we believe that this pole is alive with the spirit of our ancestors."
"After nearly 100 years, we are finally able to bring our dear relative home to rest on Nisga'a lands."
The totem pole was carved from red cedar in the 1860s, and includes many family crests, as well as animal and human figures to commemorate the Nisga'a warrior Ts'aawit, who's family kept the pole outside of their home for 70 years before being taken while the villagers were away during hunting season. 
The ceremony on Monday was attended by Nisga'a delegates, as well as individuals from the museum, the Scottish government, and the Canadian government.
Before it's sent back to Canada, workers will delicately erect scaffolding around the pole to keep it protected on its flight home. 
The pole is set to be sent back on a Canadian air force plane to British Colombia next month, and is set to be displayed in the Nisga'a Museum in the Nass Valley along with other artifacts that have been returned to the Nation from other museums. 
"[This is] a very historic moment for our nation and for Scotland," said Amy Parent, a Nisga'a Nation member and associate professor of education at Simon Fraser University.
"Teams had been working for months on the complex task of carefully lowering and transporting the pole,"said Museum director Chris Breward. 
"We are pleased to have reached the point where that work is now underway, and we are delighted to have welcomed the Nisga'a delegation to the museum before we bid the pole farewell," he said.
Multiple museums in the UK have been facing multiple callouts to return the items that they've taken from multiple populations around the world to display in their museums, as a means of bringing these cultural artifacts that shaped so many groups' history, home.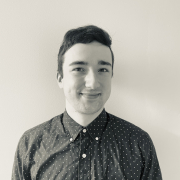 Eric Mastrota is a Contributing Editor at The National Digest based in New York. A graduate of SUNY New Paltz, he reports on world news, culture, and lifestyle. You can reach him at eric.mastrota@thenationaldigest.com.
https://media.thenationaldigest.com/wp-content/uploads/2023/08/30122636/museum-400x400-1.gif
400
400
Eric Mastrota
https://media.thenationaldigest.com/wp-content/uploads/2019/12/23173823/The-National-Digest-785x60-1.png
Eric Mastrota
2023-09-01 09:00:31
2023-09-01 09:06:12
Members Of A Canadian First Nation To Bring Home Indigenous Totem Pole From Scotland