Study States 8 Lifestyle Habits Can Add Up Over Two Decades To Your Life 
According to a new unpublished study that analyzed data from US veterans, adding eight healthy lifestyle habits to your life between the ages of 40 and 60 could extend your life by up to 24 years, depending on what age you begin implementing the habits. 
Even on the older end, the study states that if you start implementing the habits at age 60, you could still potentially gain 18 years to your life. 
"There's a 20-year period in which you can make these changes, whether you do it gradually or all at once. We also did an analysis to see if we eliminated people with type 2 diabetes, high cholesterol, stroke, cancer and the like, does it change the outcome? And it really didn't, so, if you start off with chronic diseases, making changes does still help," said lead study author Xuan-Mai Nguyen, a health science specialist for the Million Veteran Program at the VA Boston Healthcare System. 
The habits are relatively well-known: eat a healthy diet, exercise, maintain low stress levels, keep positive social relationships, get a full night's sleep, don't smoke, don't drink in excess, and avoid hard drugs/opioids. While these habits may seem rather obvious, it's important to understand just how much of a difference they can make in your life, and it's encouraging to know that it's never too late in life to make the changes. 
"The earlier the better, but even if you only make a small change in your 40s, 50s or 60s, it still is beneficial. This is not out of reach — this is actually something attainable for the general population," Nguyen said. 
The study was presented on Monday at the annual meeting of the American Society for Nutrition, Nutrition 2023, and it showed how the study looked at the lifestyle behaviors of around 720,000 military veterans between the ages of 40 and 99. 
"Adding just one healthy behavior to a man's life at age 40 provided an additional 4.5 years of life. Adding a second led to seven more years, while adopting three habits prolonged life for men by 8.6 years. As the number of additional lifestyle changes climbed, so did the benefits for men, adding up to nearly a quarter century of extra life," Nguyen said, according to CNN. 
Nguyen went on to explain how women saw major changes in life span as well. "Adopting just one healthy behavior added 3.5 years to a woman's life, while two added eight years, three 12.6 years and embracing all the healthy habits extended a woman's life by 22.6 years."
"Doing all eight had a synergistic effect, sort of an added boost to extend your life, but any small change made a difference," Nguyen said.
"An important strength of this analysis was that the population was highly diverse by race, ethnicity, and SES (socioeconomic status)," said senior study author and leading nutrition researcher Dr. Walter Willett.
The study also ranked all eight habits in order from which could give the largest increase in longevity, the following percentages were all taken from the study itself: 
Exercise: "We looked at whether they did light, moderate or vigorous activity compared to not doing anything and just sitting on the couch. People who lived longer did 7.5 metabolic equivalent hours of exercise a week. Just to give you a baseline — if you can walk up a flight of stairs without losing your breath, that's four minutes of the 7.5," Nguyen

said

.

Staying away from/not becoming addicted to opioids can reduce the risk of an earlier death by 38%.

Never using tobacco can reduce the risk of death by 29%.

Managing stress and reducing your daily stress levels can reduce early death by 22%.

Eating a plant based diet could increase your chances of living a longer life by 21%.

Avoiding excessive drinking and binge drinking, having more than four alcoholic drinks per day, could reduce your risk of death by 19%.

Getting enough sleep every night, at least seven to nine hours a night with no insomnia, can reduce early death from other causes by 18%.
Having and maintaining positive social relationships can help life longevity by 5%. "Five percent may seem small, but that's still a decrease in terms of all-cause mortality. Every little bit helps, whether you pick physical activity or make sure you're surrounded by positive social support," Nguyen said.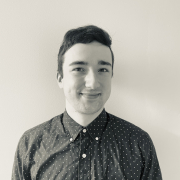 Eric Mastrota is a Contributing Editor at The National Digest based in New York. A graduate of SUNY New Paltz, he reports on world news, culture, and lifestyle. You can reach him at eric.mastrota@thenationaldigest.com.
https://media.thenationaldigest.com/wp-content/uploads/2023/07/28115129/walk-400x400-1.gif
400
400
Eric Mastrota
https://media.thenationaldigest.com/wp-content/uploads/2019/12/23173823/The-National-Digest-785x60-1.png
Eric Mastrota
2023-07-28 10:00:54
2023-07-28 16:04:53
Study States 8 Lifestyle Habits Can Add Up Over Two Decades To Your Life