Florida Just Recorded The Hottest Ocean Temperatures In History 
This summer has been breaking heat records all over the world. Most recently, Florida saw an ocean temperature reading of 101.1 degrees Fahrenheit on Monday, and 100.2 degrees on Sunday. The previous world record for hottest ocean temperature was 99.7 degrees in Kuwait Bay, according to a study from 2020. 
"This is shocking, it's unprecedented, it's actually quite frightening." Stefanie Sekich, of the Surfrider Foundation, an ocean-protection advocacy group, told Yahoo News.
July as a whole has seen the record for the hottest average global temperature broken multiple times as a result of climate change which has caused a multitude of heat waves across the country. 
The oceans have absorbed 90% of the increased heat from climate change, leading to global ocean surface temperatures to reach the highest temperature ever in 174 years of data. 
"These ocean temperatures over the globe have been increasing for the past month. In the North Atlantic, parts of Europe have seen the ocean temperature increase of 7 degrees [Fahrenheit] more than it usually is at this time of year," Sekich said. 
One of the negative impacts to the ocean's many ecosystems is coral bleaching, in the US specifically, Florida has been experiencing severe bleaching events since July. Coral bleaching occurs when the corals release algae due to warmer temperatures, causing the coral to turn white. 
On July 20th, the Coral Restoration Foundation reported that Sombrero Reef, near the Florida Keys, experienced a coral bleaching event with a 100% mortality rate. 
"On July 20th, CRF teams visited Sombrero Reef, a restoration site we've been working at for over a decade. What we found was unimaginable — 100% coral mortality. We have also lost almost all the corals in the Looe Key Nursery in the Lower Keys," said Phanor Montoya-Maya, restoration program manager at Coral Restoration Foundation, in a statement. 
"Sea grasses are another vital ecosystem, they're an essential fish habitat, they're the primary food source for manatees, which have been plummeting in recent years. Sea grasses are very vulnerable to warmer waters," Chris Robbins, associate director of science at Oceans Conservancy, an environmental advocacy group, told Yahoo News.
"The last time we saw a massive seagrass die-off resulting from high water temperatures, high salinities, low oxygen was during the El Nino event in 2015, and of course we're now in an El Nino event in 2023," said Robbins.
When it comes to what we can do in order to improve, Sekich explained that "obviously, we need to get off fossil fuels. If we keep putting greenhouse gases into the atmosphere we're going to keep seeing these effects of climate change."
Robbins also explained how the state and federal governments need to take charge and implement policies and infrastructure investments to reduce pollution and decrease the use of fertilizer and upgrading wastewater systems.
"If and when these things happen, we'll potentially need to reduce other stressors on these systems," Robbins said.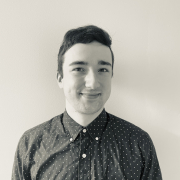 Eric Mastrota is a Contributing Editor at The National Digest based in New York. A graduate of SUNY New Paltz, he reports on world news, culture, and lifestyle. You can reach him at eric.mastrota@thenationaldigest.com.
https://media.thenationaldigest.com/wp-content/uploads/2023/07/27123127/coral-400x400-1.gif
400
400
Eric Mastrota
https://media.thenationaldigest.com/wp-content/uploads/2019/12/23173823/The-National-Digest-785x60-1.png
Eric Mastrota
2023-07-28 09:00:46
2023-07-28 10:28:06
Florida Just Recorded The Hottest Ocean Temperatures In History