Record High Temperatures Hit Europe, Prompting Multiple Heat Warnings 
The UK and other parts of Europe are gearing up for one of the hottest summers to date. Multiple countries, including France and Britain, have issued extreme heat warnings and are working to combat the spreading of multiple wildfires.
British authorities have declared a national emergency and issued a "red extreme" heat warning for the first time in England's history. Meteorological services in France have placed a majority of the country under the highest possible alert level for heat. 
Forecasters are predicting that Monday and Tuesday will see record-high temperatures in Britain, rising up to 106 degrees Fahrenheit (41 Celsius); the current record is 101.7 degrees Fahrenheit (38.7 Celsius) which occurred in 2019. 
Nikos Christidis, a climate attribution researcher in the UK, recently spoke to the media stating that climate change is making extreme heat events much more common, especially in the summer months. 
"The chances of seeing 40°C days in the U.K. could be as much as 10 times more likely in the current climate than under a natural climate unaffected by human influence," he said in a statement. 
Spain, Portugal, and France are evacuating thousands of their residents due to the threat of ongoing wildfires caused by the extreme temperatures. Authorities have also been warning of degrading air quality in these areas as well, especially in more heavily populated cities. The north of Italy is currently experiencing a state of emergency as well due to the heat and the droughts it's causing. 
The hospitals in these countries are also becoming overwhelmed due to the additional services they need to provide to help combat the negative impacts of the heat. Additionally, rising Covid-19 cases are putting extra pressure on the hospitals and healthcare services in these nations. 
Spain's public Carlos III Health Institute estimate data showed that 350 people died in the country last week due to the heat. Over 800 heat-related deaths were reported by the institute in June, where temperatures reached levels between 104 and 110 degrees Fahrenheit (40-43 Celsius). 
The UK Health Security Agency has issued a level four heat alert, the highest possible level, which warns of illness and possible death even for the healthiest of individuals due to the heat. 
People throughout Europe who live in poorer areas are more likely to live in buildings without access to air conditioning or greener spaces which have trees to offer natural cooling through shade. Christian Huyghe, scientific director at France's National Institute of Agricultural Research discussed that this is likely just the beginning of the damage the world will experience from climate change. 
"What we see now is just the very beginning of the potential impact of climate change."
Emergency orders and evacuations will likely continue this week as temperatures remain high.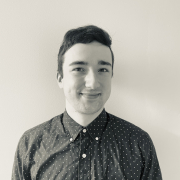 Eric Mastrota is a Contributing Editor at The National Digest based in New York. A graduate of SUNY New Paltz, he reports on world news, culture, and lifestyle. You can reach him at eric.mastrota@thenationaldigest.com.
https://media.thenationaldigest.com/wp-content/uploads/2022/07/18121733/heat-wave-400x400-1.jpg
400
400
Eric Mastrota
https://media.thenationaldigest.com/wp-content/uploads/2019/12/23173823/The-National-Digest-785x60-1.png
Eric Mastrota
2022-07-18 10:00:22
2022-07-18 12:17:54
Record High Temperatures Hit Europe, Prompting Multiple Heat Warnings