Researchers from Northeastern University, the University of Glasgow, and MIT designed a video calling system for parrots to "chat" with other parrots. Over time, the birds developed a preference for certain parrot "friends," forming strong bonds and repeatedly calling the same birds.
The United States is home to 20 million pet birds, and scientists are trying to find a way to help them connect from afar. The 15 volunteers who completed the experiment were recruited from Parrot Kindergarten—a training platform that helps owners deepen their relationship with their birds and "better meet their needs for mental enrichment and challenge."
Parrots are highly sociable creatures and flock together in their natural habitats. However, these birds are typically kept as solo pets in households or other forms of captivity. Due to their high intelligence, parrots can become distressed and even pluck their feathers if they are not provided with adequate attention and mental stimulation.
Parrot owners spent the first two weeks of the study training their birds to ring a bell and touch the image of another parrot—displayed on a tablet screen—to initiate a video call. There were a total of 212 video calls placed by parrots. The owners then turned off the calls after five minutes or if their parrots lost interest.
Phase two of the experiment involved an "open call" period during which the participating parrots could call any other parrot in the study at any time. In total, the parrots made 147 calls to other birds, providing over 1,000 hours of footage for researchers to analyze.
The study's authors, Rébecca Kleinberger, an assistant professor at Northeastern; Jennifer Cunha, a parrot behaviorist and Northeastern researcher; and Ilyena Hirskyj-Douglas, an assistant professor at the University of Glasgow, reported that the parrots usually stayed on their calls for the maximum time allowed. The birds also appeared to understand that there was a real "fellow bird" on the other side of the screen.
Some parrots even taught their companions new skills, such as flying, foraging and making different vocalizations. "She came alive during the calls," one pet parent said about their bird.
Hirskyj-Douglas told the Guardian, "I was quite surprised at the range of different behaviors."
"Some would sing, some would play around and go upside down, others would want to show another bird their toys."
They also formed clear preferences. For instance, Cunha's Goffin's cockatoo named Ellie became friends with an African Grey parrot named Cookie. "It's been over a year, and they still talk," Cunha told Northeastern Global News. They seemed to be making vocalizations that mirror "Hello, I'm here" in parrot-speak.
Ultimately, the birds formed lasting bonds, measured by how frequently a bird chose to call the same bird. The most socially active parrots, who initiated the most calls, also received the most calls, pointing to a "reciprocal dynamic similar to human socialization."
Some parrots were even reported to have developed attachments to the human caretakers of their virtual friends.
While it is true that captive parrots will not get the same social stimulation they would in the wild, regular video chats with other birds can help enrich their lives.
Despite the promising results, the authors caution parrot owners against launching impromptu Facetime chats on their birds' behalf. In the study, experts monitored the parrots they were working with, ending calls at the first sign of stress, aggression, disinterest, or discomfort.
The authors noted that "unmediated interactions could lead to fear [or] even violence and property damage."
"We were really careful about training the birds' caregivers thoroughly to ensure that they could offer an appropriate level of support to empower their parrots but also help them avoid any negative experiences. As soon as the birds showed any signs of distraction or discomfort, the calls were stopped."
Kleinberger noted how parrots were only recently domesticated for a generation or two, unlike dogs, cats, and horses. "We're not saying you can make them as happy as they would be in the wild," she says. "We're trying to serve those who are already [in captivity]."
Speaking about Cookie and Ellie, Hirskyj-Douglas says she found their connection particularly moving.
"It really speaks to how cognitively complex these birds are and how much ability they have to express themselves. It was really beautiful, those two birds, for me."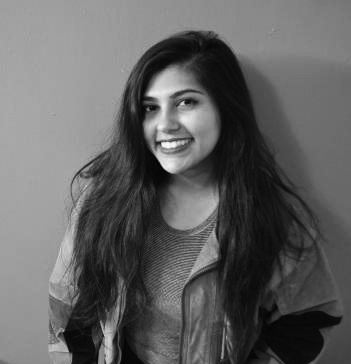 Moumita Basuroychowdhury is a Contributing Reporter at The National Digest. After earning an economics degree at Cornell University, she moved to NYC to pursue her MFA in creative writing. She enjoys reporting on science, business and culture news. You can reach her at moumita.b@thenationaldigest.com.
https://media.thenationaldigest.com/wp-content/uploads/2023/05/04092636/parrot-400x400-1.gif
400
400
Moumita Basuroychowdhury
https://media.thenationaldigest.com/wp-content/uploads/2019/12/23173823/The-National-Digest-785x60-1.png
Moumita Basuroychowdhury
2023-05-04 10:00:53
2023-05-04 15:54:31
Parrots Taught to Video Call Other Parrots Formed Lasting Friendships, Researchers Say