Another day, another COVID-19 subvariant that could once again send safety protocols back into full effect. According to the Center for Disease Control and Prevention's (CDC) Nowcast, the BA.2 strain made up 72.2% of cases within the U.S. from March 27 to April 4. Other members of the Omicron family include BA.1.1, which made up 25%, and B.1.1.529, making up a miniscule 2.5%.
Of course, the subvariant isn't just making waves in the States. Across the globe, Omicron accounted for 99.8% of COVID-19 cases within the last week, with BA.2 making up 93.6% of that. According to the World Health Organization (WHO), BA.2 is now dominant within all six of its regions and in 68 countries where data sequencing is available.
Among the countries that have been most hit by the subvariant include the U.K. — which saw over 225,000 new cases on March 21, the most for them in a single day since early January — Germany, where over 3 million new cases have occured between March 24 to April 6, and Italy, which had close to two million cases in that same span.
As Scientific American notes, BA.2 is vastly different from its predecessors in terms of its genetics. While BA.2 shares many of the 60 mutations BA.1 ended up acquiring that were not in the original SARS-COV-2 virus, BA.2 possesses 28 unique mutations of its own. It also holds the dubious honor of being 30% to 50% more contagious than BA.1.
Still, despite the strong push of the highly-transmissible subvariant in the U.S. and world, health experts like Dr. Christopher Murray maintain that Americans shouldn't be worried of another possible outbreak that could take improvements two steps back.
Speaking to NBC News, Murray — a University of Washington professor of health metrics sciences — said that he would not be "hugely concerned" with BA.2, and explained he expects it to remain at low levels as the weather warms up over the next few months.
"Right now we're in this period where immunity is high and we're heading into the summer and transmission tends to be a bit lower, so the combination should lead in the Northern Hemisphere to pretty low levels after the BA.2 wave."
Indeed, despite the 72% mark, BA.2 hasn't made a surge in cases. April 6 saw over 49,000 new cases, but the country has steadily remained around a seven-day average of 29,000 to 30,000 for nearly a month. That's a significant improvement over the seven-day averages from December to late February, which ranged from 100,000 to 800,000. Meanwhile, the seven-day average for daily deaths has dropped from 1,059 on March 16 to 558 on April 6.
If projections like Murray's hold true, it would be the first time a COVID-19 subvariant has taken over as the dominant strain in the U.S. without causing an uptick in cases. Of course, there may be several factors at play for why cases haven't statistically increased just yet, one being that the government is no longer offering free tests for uninsured.
Another possible reason why is that Americans have built up an immunity, with the latest CDC seroprevalence survey showing that around 95% of the population have some level of combined infection and vaccine-induced seroprevalence. 43% are estimated to have antibodies from just past infections, though attempting to build up protection this way certainly wouldn't be recommended.
Of course, just because a country-wide outbreak might not occur doesn't mean specific areas wouldn't be at risk of severe case rises, some experts told Today. People that live in an area with high population density, along with a low vaccination rate, should be more precautious than those who live in an area with a low population density or higher vaccination rate.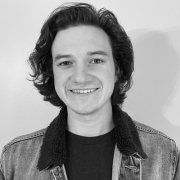 Andrew Rhoades is a Contributing Reporter at The National Digest based in New York. A Saint Joseph's University graduate, Rhoades' reporting includes sports, U.S., and entertainment. You can reach him at andrew.rhoades@thenationaldigest.com.
https://media.thenationaldigest.com/wp-content/uploads/2022/04/08175650/BA-2-Omicron-Variant-Covid-400x400-1.jpg
400
400
Andrew Rhoades
https://media.thenationaldigest.com/wp-content/uploads/2019/12/23173823/The-National-Digest-785x60-1.png
Andrew Rhoades
2022-04-08 11:00:26
2022-04-08 17:57:13
BA.2 Subvariant Nows Makes Up 72% Of New COVID-19 Cases