Parasitic worms known for their "mind controlling" abilities are missing 30% of genes that are found in all other animals, scientists say. The thread-like worms are notorious for compelling their insect hosts to jump into water and drown.
Horsehair worms, of which there are hundreds of species, hatch in water where small water-dwelling predators eventually eat their larvae. Land-dwelling predators, such as crickets and beetles that consume these smaller predators, make the ideal host for the parasite.
After spending months as larvae inside these larger predators, the adult parasites force their hosts to actively seek out and enter bodies of water. Once the insect has drowned, the horsehair worms swim out of the host's rear orifices to begin their next generation.
The worms resemble spaghetti strings, are only a few inches long, and are found all around the world. Spending most of their lives inside other animals, they have no excretory, respiratory or circulatory systems.
According to a study published Tuesday in the journal Current Biology, horsehair worms, which belong to the phylum Nematomorpha, lost about a third of the genes found in other animals somewhere along their evolutionary history. Genome sequencing of two nematomorph species—the freshwater hairworm Acutogordius australiensis and the marine species Nectonema munidae—led researchers to find the missing genes. Beyond their unique reproductive behavior, very little was known about the worms' genetics until now.
Tauana Cunha, a postdoctoral research scientist at Chicago's Field Museum of Natural History and lead author of the study, says, "One of the coolest things, maybe the thing that they are most known for, is that they can affect the behavior of their hosts and make them do things that they wouldn't do otherwise."
Cunha told CNN that compared with other animals, the worms seemed to be missing a group of around 200 genes.
"There's a given set of genes that are expected to be found across animal groups. It's used as a metric for the quality of your genome."
The genes are known to control the development of cilia—short hairlike structures found at the cellular level, which aid in cellular movement, perform sensing functions, and remove debris and microbes.
The "tail" of a sperm cell is actually just a single, highly specialized cilium. Many microscopic organisms use cilia to swim and catch food. These structures also line our respiratory tract, retinal cells, and the surface of our lungs.
"We set out to sequence their genomes because nothing like them has ever been sequenced before at that level. The goal was to produce those genomes and eventually use them to understand the evolutionary relationships between hairworms and other kinds of animals."
Horsehair worms seem to be thriving without cilia. "The large majority of the missing genes were exactly the same between the two species; this was just implausible by chance," says Cunha about the marine and freshwater horsehair worm species studied.
Biologist Keiichi Kakui, a lecturer in the Department of Biological Sciences at Hokkaido University in Japan, told CNN that the promising new research combines "genome-scale molecular data and detailed morphological observation."
Kakui was the lead author of a separate study that identified juvenile marine horsehair worms in isopods, a type of deep-sea crustacean. It is unclear how these parasites are able to navigate the ocean without the sensory structures available to most other animals.
"It is hard for me to imagine how this species finds and enters their host in the vast deep sea."
Scientists had previously identified five species of marine horsehair worms, joining the hundreds of species found in freshwater. Marine horsehair worms, in contrast to their freshwater counterparts, live their entire lives underwater and are not known to manipulate their hosts' behavior. However, it appears that all species are missing the same genes, which may indicate that both lineages share a common ancestor from which the genetic deficiency was inherited.
Cunha says the new genetic information could also be used to learn about other parasitic organisms known to influence the behaviors of their hosts.
"By doing this comparative analysis across organisms in the future, we might be able to look for similarities. Or maybe these organisms evolved similar behaviors in completely different ways from each other."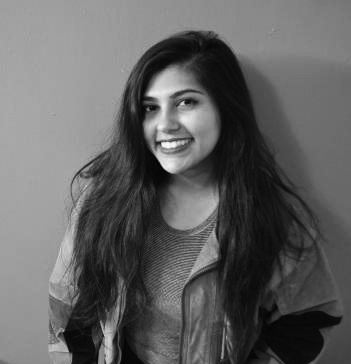 Moumita Basuroychowdhury is a Contributing Reporter at The National Digest. After earning an economics degree at Cornell University, she moved to NYC to pursue her MFA in creative writing. She enjoys reporting on science, business and culture news. You can reach her at moumita.b@thenationaldigest.com.
https://media.thenationaldigest.com/wp-content/uploads/2023/07/20124156/horsehairworm-400x400-1.gif
400
400
Moumita Basuroychowdhury
https://media.thenationaldigest.com/wp-content/uploads/2019/12/23173823/The-National-Digest-785x60-1.png
Moumita Basuroychowdhury
2023-07-21 09:00:48
2023-07-21 09:19:44
'Mind-Controlling' Parasitic Worms Are Missing 30% of Genes Found in All Other Animals