After punching teammate Jordan Poole during practice last week, all-star forward Draymond Green has been fined but will not be suspended by the Golden State Warriors.
Warriors' coach, Steve Kerr, relayed the information after the team's preseason win over the Portland Trail Blazers on Tuesday. Kerr said he expects Green to return to practice on Thursday. He will also participate in the Golden State's preseason finale game against the Denver Nuggets on Friday and open the regular season in a game against the Lakers Oct. 18.
The decision came after Kerr met with the team and general manager Bob Myers.  Green and Poole have since met to talk about the incident. Two-time MVP Stephen Curry also stepped in to mediate some of those conversations, saying that there is "nothing that warranted the situation." Curry believes it was "also something we feel like won't derail our season, what we're trying to build, and that's with Draymond a part of that." Kerr has decided not to reveal how much Green was fined.
"We have spent the last week in deep discussions with all of our key figures in the organization, including Jordan and Draymond, of course, Steph, all of our players, Bob, myself, and I can tell you there have been a lot of conversations, individual, one-on-one discussions, players-only discussions, everything that you can think of, all the different combinations that are possible to have in a conversation, we've had them. It's been an exhaustive process."
Green has publicly apologized for punching Poole, saying he "failed as a leader." Green also shared that he was in "a very, very, very bad space mentally" when he punched Poole. He decided to distance himself from the Warriors for a few days to give his teammates some time to "heal." Green had since been completing his workouts alone until the team decided how to move forward.
"Hurt people hurt people. I hurt someone because I was in a place of hurt."
During the Warriors' run of four championship titles in eight seasons, Green has been instrumental to the team's success, playing a pivotal role as a veteran presence and defensive leader. However, the time he has spent on the team has been tainted by a few incidents.
"Draymond sort of lives on the edge as far as his spot on our basketball team. He's always right in the thick of things, and a couple times in his career, he's crossed the line. He crossed the line with Kevin (Durant), and he crossed the line the other night in a much worse fashion."
On Friday, TMZ released a leaked video of the punch. The video shows the two players in a verbal altercation. Green then approaches Poole near the baseline until he bumps him in the chest. Poole pushed Green away, and then Green punched Poole in the face, sending him into the wall behind the baseline. The other teammates eventually broke up the fight.
Kerr said an investigation into the leak of the video is ongoing.
"We feel like this is the best way after assessing everything for us to move forward. It's never easy, no matter what decision you make in a situation like this. It's not going to be perfect. This is the biggest crisis that we've ever had since I've been coach here. It's really serious stuff…We're not perfect. Our team isn't perfect. Bob and I have definitely made our share of mistakes over the years, but we're going to lean on the experience we've had together over the last nine years and trust this is the best decision for our team."
Kerr said that while Green broke "our trust with this incident," he is "giving him the benefit of the doubt because he's earned that, and I think our team feels the same way."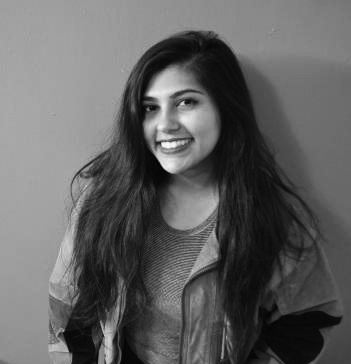 Moumita Basuroychowdhury is a Contributing Reporter at The National Digest. After earning an economics degree at Cornell University, she moved to NYC to pursue her MFA in creative writing. She enjoys reporting on science, business and culture news. You can reach her at moumita.b@thenationaldigest.com.
https://media.thenationaldigest.com/wp-content/uploads/2022/10/12132617/warriers-400x400-1.jpg
400
400
Moumita Basuroychowdhury
https://media.thenationaldigest.com/wp-content/uploads/2019/12/23173823/The-National-Digest-785x60-1.png
Moumita Basuroychowdhury
2022-10-12 01:29:21
2022-10-12 13:34:42
Warriors' Draymond Green Fined, Not Suspended, for Punching Jordan Poole