Six months ago Dr. Anthony Fauci predicted that the Covid-19 virus could kill up to 200,000 Americans if the US didn't take the proper health and safety precautions to curve the spread. However, at that point the virus had barely impacted any major region in the county, so Fauci was accused of fear mongering by all his skeptics. Now, that prediction has become a dark reality. 
What's even more staggering is that the US hit the 200,000 death mark even earlier than Fauci initially predicted. Since the first Covid-19 death in the US occurred back in early February, an average of more than 860 people have died from the virus every day. That's equivalent to having the 9/11 attacks occur everyday for 66 days straight, according to the US Department of Defense and New York City medical examiner's office. Dr. Fauci recently spoke with the media about this "staggering" new data. 
"The idea of 200,000 deaths is very sobering and in some respects, stunning. We do have the capability to prevent the transmission with the health and safety procedures that we've had in place, they just aren't being universally implemented throughout our very large country."
The deaths have caused families and friends to experience the heartbreak of knowing their loved ones died alone in a hospital room while others weren't even able to receive a proper burial due to health and safety guidelines. Some families have opted for a virtual funeral to honor their loved ones memories, but for many that idea is just too dystopian and sad to even fathom. 
Now, Covid-19 is officially the second-leading cause of death in the US right after heart disease; which is the number one cause of death in the world, according to the University of Washington's Institute for Health Metrics and Evaluation (IHME). 
Unfortunately, the US government as it stands is making no major shifts in the health and safety procedures currently in place, and is remaining as open as it possibly can to keep the economy afloat. The death toll is continuing to skyrocket, and the president of the US is holding political rallies in packed stadiums with crowds surpassing 6,000.
Healthcare workers and industry professionals like Dr. Fauci are claiming that it really is up to the individual at this point. Americans need to be willing to fight this battle together since many local, state, and federal branches of government are doing the opposite. The Covid-19 virus has already killed more people in the US than Americans killed in battle during the five most recent wars combined. That's accounting for the Korean, Vietnam, Iraq, Afghanistan, and Persian Gulf Wars.
Stats also show that the US death toll from Covid-19 is currently 109 times higher than the effects from Hurricane Katrina. At the current rate, if Americans keep going about their lives as they have been for the past few months, researchers predict the US will witness an additional 180,000 coronavirus deaths by the New Year. However, the IHME claims it doesn't have to get that severe, and claims that "increasing mask use to 95% can save nearly 115,000 lives."
Further recommendations include social distancing at all possible moments and wearing a mask in situations where that's impossible. Make sure you're avoiding crowds/crowded spaces in general and are practicing good hygiene; washing your hands consistently, sanitizing, disinfecting surfaces, etc. Remember, we're all in this together unless we aren't, so take the precautions and stay safe!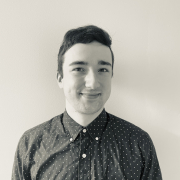 Eric Mastrota is a Contributing Editor at The National Digest based in New York. A graduate of SUNY New Paltz, he reports on world news, culture, and lifestyle. You can reach him at eric.mastrota@thenationaldigest.com.
https://media.thenationaldigest.com/wp-content/uploads/2020/09/23154817/Covid19-400x400-1.jpg
400
400
Eric Mastrota
https://media.thenationaldigest.com/wp-content/uploads/2019/12/23173823/The-National-Digest-785x60-1.png
Eric Mastrota
2020-09-23 10:05:11
2020-09-23 15:48:50
200,000 People Have Died From Covid-19 In The US