Actor and producer Alec Baldwin fired a prop gun on Thursday that killed one crew member while injuring another on the set of the upcoming film "Rust" at Bonanza Creek Ranch, New Mexico, Santa Fe County's sheriff confirmed.
"Rust" director of photography Halyna Hutchins, 42, was killed while director Joel Souza, 48, was injured when Baldwin, 63, discharged the prop gun, a statement released Thursday evening by the Santa Fe County sheriff's office said.
According to NBC News, officials said that Souza was taken to the hospital via an ambulance and received emergency care. Actress Frances Fisher, who is also staring in "Rust," tweeted that Souza has since been released.
Meanwhile, the sheriff's office stated that Hutchins was flown to the hospital, where she was pronounced dead.
No charges have been made at this time, and the sheriff's office stated that an investigation is currently underway to determine how the shooting occurred and what type of projectiles were discharged from the prop gun.
Despite the seemingly accidental nature of the shooting, sheriff spokesperson Juan Ríos assured the case wouldn't be operated any different. "We're treating this as we would any other investigation." Baldwin has also been cooperative, going to the sheriff's office to provide a statement. Photos captured Baldwin outside of the sheriff's office, with him on the phone while looking disheveled and distressed.
A statement was made by a spokesperson for Baldwin, explaining the accident while also confirming the production for "Rust" has since been halted. The spokesperson assured the safety and wellbeing of every crew member is their "top priority."
Speaking with NBC News, Hollywood weapons expert Larry Zanoff explained that firearms being used as props on set are only allowed to use blanks – cartridges that don't have bullets. There is also a 20 feet minimum safety distance from the muzzle, due to possible ember and smoke that can shoot out of the gun.
Baldwin is well known for his work as Jack Donaghy on NBC's comedy show "30 Rock," in addition to "Saturday Night Live" – he's hosted the show a record 17 times, and took up the mantle of portraying Donald Trump, an impression that drew quite a bit of ire from the actual Trump.
In 2019, Baldwin pleaded guilty after being charged with misdemeanor attempted assault and harassment during a parking spot dispute. As part of the plea agreement, Baldwin agreed to take a one-day anger management class.
Hutchins was born in Ukraine in 1979, then part of the Soviet Union, and grew up as an "army brat" due to living on a military base. As The Guardian explains, Hutchins started her career as a reporter, then experienced a transition into full-time filmmaking a decade ago that stemmed from a love of storytelling.
She's worked on films such as 2020's "Archenemy," and was named a "rising star of cinematography" by American Cinematographer in 2019.
In response to the accident, many are bringing up the death of Brandon Lee. The son of famed martial artist Bruce Lee, Brandon was set to star in the lead role of the movie, "The Crow." During filming in 1993, Lee, 28 at the time, was fatally shot in the chest by a gun designed to shoot blanks.
Lee's Twitter account, run by his sister Shannon, commented on the tragedy, expressing sadness while also saying these kinds of gun accidents on sets should never happen in the first place.
"Our hearts go out to the family of Halyna Hutchins and to Joel Souza and all involved in the incident on "Rust." No one should ever be killed by a gun on a film set. Period."
CNN notes that while negligence was determined to be a factor in Lee's death, no charges were ever brought fourth due to there being no evidence of criminal wrongdoing. Baldwin's case will likely following a similar path, baring a surprising development.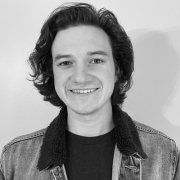 Andrew Rhoades is a Contributing Reporter at The National Digest based in New York. A Saint Joseph's University graduate, Rhoades' reporting includes sports, U.S., and entertainment. You can reach him at andrew.rhoades@thenationaldigest.com.
https://media.thenationaldigest.com/wp-content/uploads/2021/10/25174545/Western-Cowboy-Gun-400x400-1.jpg
1825
1825
Andrew Rhoades
https://media.thenationaldigest.com/wp-content/uploads/2019/12/23173823/The-National-Digest-785x60-1.png
Andrew Rhoades
2021-10-22 12:00:24
2021-10-25 17:46:15
Alec Baldwin Shoots Prop Gun, Kills One, Injuries Another On Set Of 'Rust'