On Jan. 1, the American Kennel Club (AKC) fully recognized two newest furry members to their prestigious purebred lineup – the Mudi and the Russian Toy. Both breeds are now eligible to compete in numerous U.S. dog shows, such as the National Dog Show and the Westminster Kennel Club show.
The Mudi — pronounced "moody" — comes from Hungarian roots. You might be learning about it for the first time, because there's a good chance you haven't spotted one in person. There are only an estimated 450 Mudik (the proper plural) in the U.S., and just 3,000-4,000 worldwide. The breed now belongs to the Herding Group.
"If not mentally and physically challenged, the Mudi can be barky and demanding," Mudi Club of America corresponding secretary Susanne Bergesen told AKC, emphasizing the breed is not one for first-time dog owners. "They are thinkers, love to learn, learn quickly, and do not need lots of repetitions to acquire most skills."
When it comes to appearances, AKC said that black is the predominant color of the Mudi. It goes through numerous changes from puppy to adulthood, with its once floppy ears becoming pointed. The Mudi is a natural herder, guarder, and hunter –  only fitting given its invigorous personality, coupled with a hardworking, protective attitude.
Mudik compete in a variety of physical dog sports, including agility, obedience, dock diving, frisbee, and fly ball. If they sound like a breed you'd want, be warned – with its rarity comes an uptick in price. Costs for one can go up to $2,500.
The Russian Toy now becomes one of AKC's smallest dog breeds — weighing up to only 6.5 pounds — and enters the Toy Group. Like the Mudi, the Russian Toy is uncommon – there are just an estimated 775 in the U.S., and generally range within the same price.
The Russian Toy can trace its heritage back to the English Toy Terrier. The breed has two varieties — a long-haired and short-haired — and comes in a variety of colors such as black, brown, red, sable, and even blue. Typically, you can find the Russian Toy competing in events like nose work, agility, and obedience.
While many small breeds have long held a tendency of less-than-stellar personalities — Chihuahuas and Terriers in particular — Russian Toy owners would disagree. "They're extremely affectionate. They're funny, [and] they have quite the attitude," Russian Toy Club of America member Nona Dietrich told the Associated Press.
AKC holds the claim of being the oldest U.S. purebred registry. With the two added dogs, the Club now has recognized 199 breeds. There are a number of hoops (literally) a breed must go through to be added to the registry.
The breed must have a "demonstrated following and interest," with at least 100 household members in the form of a National Kennel Club. The breed needs to possess a minimum U.S. population of 300-400, while also being geographically diverse by being located in 20 or more states.
The Mudi and Russian Toy moved up from the "Miscellaneous Class," which breeds compete in for around one to three years after passing the AKC's criteria. Following further requirements of both the breed and clubs, full recognition is awarded.
While AKC stands by its mission and integrity, the Club has been criticized in the past, namely from registering the litters of extremely questionable puppy breeders and mills that put animal welfare in jeopardy.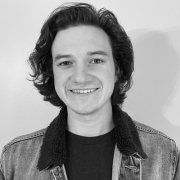 Andrew Rhoades is a Contributing Reporter at The National Digest based in New York. A Saint Joseph's University graduate, Rhoades' reporting includes sports, U.S., and entertainment. You can reach him at andrew.rhoades@thenationaldigest.com.
https://media.thenationaldigest.com/wp-content/uploads/2022/01/06130143/Dog-Show-400x400-1.jpg
400
400
Andrew Rhoades
https://media.thenationaldigest.com/wp-content/uploads/2019/12/23173823/The-National-Digest-785x60-1.png
Andrew Rhoades
2022-01-07 09:00:56
2022-01-06 13:01:57
American Kennel Club Adds Two New Dog Breeds To Purebred Registry