Justice Amy Coney Barrett could easily spend three decades sitting on the Supreme Court, however, the way in which she got to her position of power will not soon be forgotten by the American people who have had quite the year watching their current administration mishandle a global pandemic and further dividing the country politically. 
Barrett will begin her tenure one week before Election Day in what's being referred to as one of the most rushed Supreme Court appointments in history. Barrett has received a wave of critiques from Americans and politicians who believe Trump pushed for Barrett to replace the late Justice Ruth Bader Ginsburg as a means of maintaining a Republican-controlled Senate, and now, her presence in the 6-3 conservative-liberal bench could transform the law in America for generations. 
Barrett won the Senate vote 52-48; one of the closest Justice votes in history. Trump made it clear, however, that this was a divisive move as he knew putting Barrett in quickly would allow the high court to make crucial case decisions that would affect the outcome of the election between him and Joe Biden. Several challenges to voting rules in the key states of Pennsylvania and North Carolina are pending, just one week before Election Day. 
"The oath that I have solemnly taken tonight means at its core that I will do my job without any fear or favor and that I will do so independently of both the political branches and of my own preferences."
Americans aren't convinced of Barrett's oath, however, as they know she has extremely conservative values when it comes to things like abortion and religious rights, LGBTQ+ protections, and federal funding for things like the environment or workplace protections. The other discrepancy citizens are having with this nomination is the fact that Justice Barrett has little to no experience being a court justice especially when compared to the seven other individuals sitting on the bench with her.
Beyond that, the fact that Trump has now been able to appoint three Supreme Court Justices, making the bench predominantly conservative, has Americans fearing that his right-winged policies will survive for years and years, regardless of who's in the White House. 
In traditional circumstances new Justices' are sworn in at the Supreme Court, and in recent decades most of the new Justices' struggle with how to respond to presidential invitations. Supreme Court Justices are meant to hold power in their own right, and should loath being seen as a prop for the president, as their judicial power is meant to rise above any one political ideal and instead abide by the law itself. 
Barrett and Trump's "collaborative" type relationship, and Trump's presence at her swearing in, could be fraught on by voters and the electoral college come Election Day. Chief Justice John Roberts is scheduled to administer the judicial oath to Barrett in a private event held at the Supreme Court this Tuesday, after which she will be able to assume her duties on the Court. 
For the newest justice, however, Covid-19 will likely postpone any other rituals or personal gestures that are typically offered to new Justices. These rituals normally involve a welcome dinner for the newest member which is a black-tie affair, and while the postponement of a party may not seem like a huge deal, the breaking of traditions surrounding this entire judicial process is staggering in terms of American history.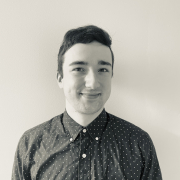 Eric Mastrota is a Contributing Editor at The National Digest based in New York. A graduate of SUNY New Paltz, he reports on world news, culture, and lifestyle. You can reach him at eric.mastrota@thenationaldigest.com.
https://media.thenationaldigest.com/wp-content/uploads/2020/10/27102856/Supreme-Court-Washington-DC-400x400-1.jpg
400
400
Eric Mastrota
https://media.thenationaldigest.com/wp-content/uploads/2019/12/23173823/The-National-Digest-785x60-1.png
Eric Mastrota
2020-10-27 10:22:14
2020-10-27 10:32:55
Amy Coney Barrett Confirmed As Supreme Court Justice, One Week Before Election Day